Goin' to Ohayocon? Got Plush!
A quick phone call to my local anime connection and voila! Banpresto plush will be available at Central Ohio's anime convention Ohayocon in limited quantity at Anime Palace's booth this weekend (Columbus Convention Center; Ohayocon has their own website, you can surf there for details. I don't usually attend conventions myself as I find the entry costly and I don't personally get into all the cosplay stuff... even though I'd love to dress as manga Yellow!). Large Banpresto Celebi, Zoroark, and B&W starters along with small Banpresto B&W starters, Pikachu, Zorua and Togekiss were received in limited quantity here in central Ohio. Just a heads up for those of you that don't like to shop online for whatever reason (I like to see stuff in person and then there is that hacking issue with cc's--I have to say that I didn't expect to fall in luv with the piggy but isn't he cute? I'll probably start with Snivy, though, when/if I buy the DS game...). A big thank you to Anime Palace for providing me with the display placard for this plush set--arigato gozaimasu! And forgive me for forgetting the fire pig's name, it's typical for us olde people! (Speaking of, happy belated b-day you-know-who, LOL!)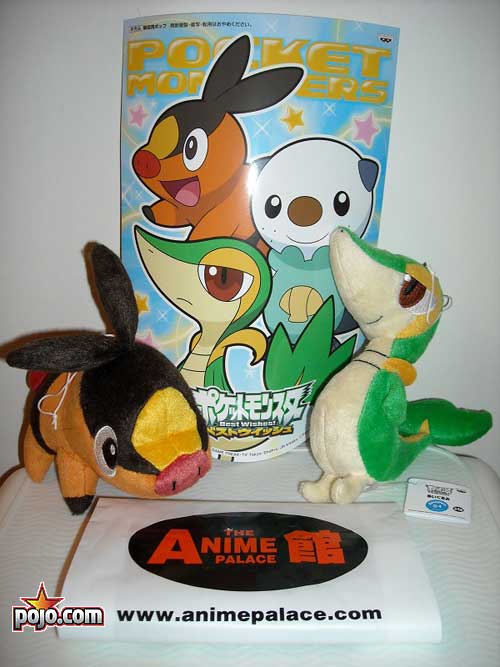 Happy Convention Season!
Loretta