About those new figures...
Recently Wal-mart reset their shelves and in my area, finally started selling Jakks Pokemon toys after about a year of not carrying them. However, the figures they placed on the shelves were the ones from the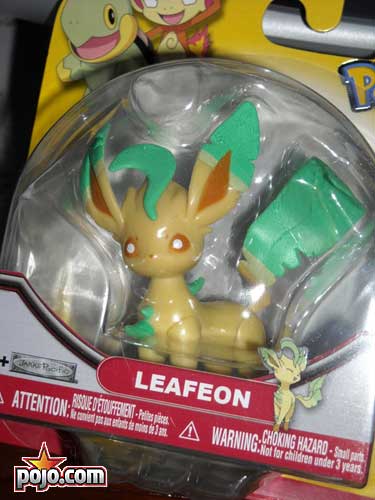 end of last year. TRU still had not gotten in any new figures in my area as of this weekend and my local Targets have not carried figure singles in several years. Now, last week some newer Poke mini plush mysteriously appeared at a local Meijer in my area after a year absence. This past week I was surfing around and noticed some new figure singles displayed online. Hmm. Mystery solved! The newest wave of figure singles and 3 packs is available at my local Meijers! This singles wave includes Arceus, Rotom (an odd figure, it consists of orange plastic encased inside clear plastic to get the right effect!), Espeon, Umbreon, Leafeon, Azurill, Gible, Swinub, Vaporeon, Luxio, Mismagius and Bibarel (and I managed to see all 12 in 2 visits to 2 Meijers this weekend!). One of the three 3-figure packs include a Shaymin Sky figure, which I have not seen personally up to now (either sold out or not marketed prior). Money and space are tight, so I selected the Leafeon for $5.99. Now if only Jakks would make some Eevee/evolution mini plush (I loved the Glaceon and Leafeon... and still have my Hasbro Eevee from years back!).
Happy Shopping!
Loretta