Legendary Finds
The Minun/Plusle promo blister pack for HS Undaunted TCG expansion showed up in Central Ohio at one of my local Wal-marts this week, $4.98. While at the TCG rack, I luckily looked down (all those tins start looking alike after a while!)--AUTUMN 2010 LEGENDARY TINS ARE OUT! Raikou, Suicune, Entei, take your pick at Wal-mart, $14.98.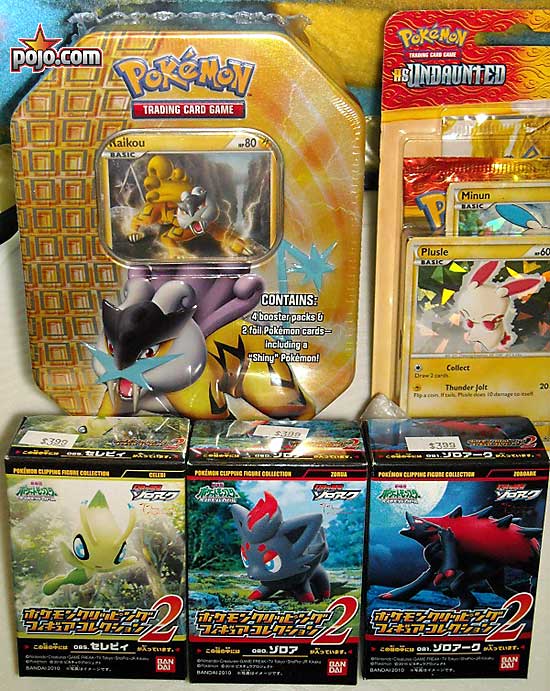 Now, before I rolled into Wal-mart, I got some import news! Pokemon Clipping Figures from the 2010 movie are showing up! Celebi, Zorua, Zoroark, Raikou, Suicune, Entei and Mojumbo (LOL, that would be "Tangrowth" officially!). These little guys were $3.99 in the candy-toy aisle at my local market. I'm still scraping my jaw off the ground as I didn't think I'd have anything other than a paper picture of Zorua for a while. Of course, import is readily available online if you don't have a local importer... that and conventions...
Again, I'm off to clean the Buneary cage (yo, omahanime!--how about some scans? and a hello to your THREE Lopunnies!). Pika!
Loretta