Gold and Silver Figure Singles Arriving!
The first shipments of the new Jakks Gold/Silver figure singles finally arrived in my area this past Friday. The first TRU I hit only had two figures left when I arrived early afternoon. A mad dash to another TRU thereafter yielded the Eevee--but the starters were cleaned out. Of course, I always surf to Pojo sponsor toywiz.com to clue me in on coming attractions.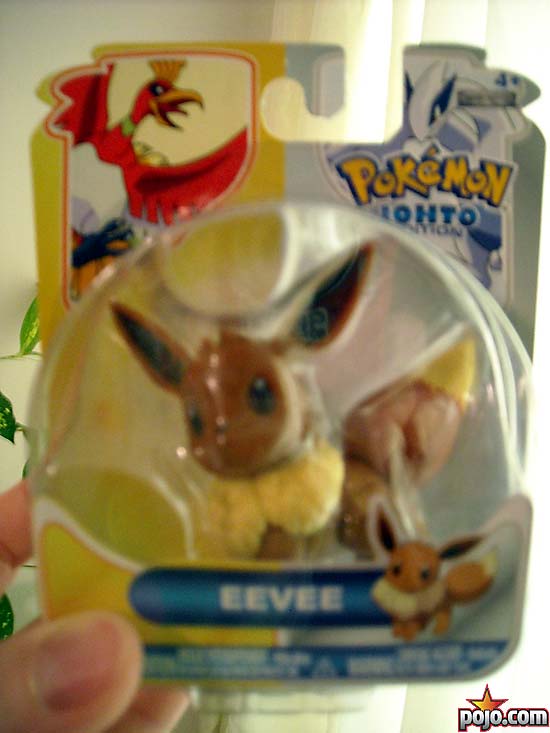 On my drive, I found several Wal-marts doing a price rollback on Pokemon TCG blister singles--$3.33 for a booster (down from around $3.98); I'm not sure how long the rollback is running but it was still going on Saturday.
Another fun surprise was after well over a year of nothing to be found at my local Japanese market in the way of Pokemon candy-toys, I ran into a shelfload of Bandai figures! Check out the cute little Meganium beside its box (I also snared the Raikou--but at $2.99 a hit, inflation means I won't be catching them all!).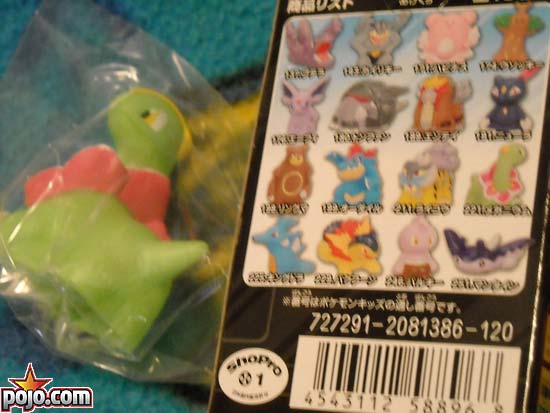 That's it for now. Happy hunting! Pika!