A WISE Valentine for the Poke-fan!
Just a quick hello with a picture--Valentine's Day is coming, so, I thought I'd mention a few suggestions for the Pokemon fans out there. The Heart Gold Soul Silver TCG expansion is due out this week; any of that merch. would be a good gift idea BUT... a WISE ;) buy would be this new blister pack containing Hoothoot and Noctowl foils, a POP booster and the NEW HGSS booster! Avail. at Target, $4.99 (and I expect other retailers will have this, too, along with the other HGSS blisters, later this week!). In the photo, I've also pictured (and it was hard getting a good angle for this!) some new American Greetings LENTICULAR stickers! The stickers morph from Pokeball to a fave Pokemon and can be found wherever AG cards are sold, like Wal-mart, for around $1.99. Don't forget to stick a card with that Valentine--Meijer has foil Pokemon Valentines for the classroom, around $2.99 for a box.

That's it for now; I imagine news will pick up a bit as DVD and game releases get nearer--and OH! after the upcoming Toy Fair! PIKA!!!

Happy Buneary luvs Pikachu Day!

Loretta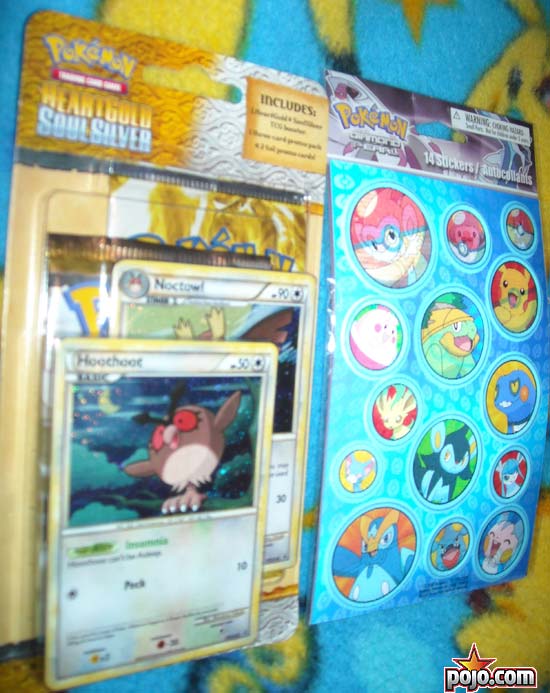 Addendum:
I should also mention, per the Sunday ads, Best Buy has joined in with Gamestop and other retailers to offer the pre-order figure bonus for the HGSS DS games, while supplies of the figures last!
L.