Autumn Tins are "Fall"-ing...
One of my local Targets just got in the new Autumn 2009 TCG tins, $14.99, that include 4 booster packs and 1 of 3 Lv. X foil promos—Charizard (pictured), Rayquaza or Garchomp. The boosters I found in mine were 1 D&P Majestic Dawn, 1 Rising Rivals and 2 Supreme Victors. I'm sure we can count on omahanime to send some detailed scans of the 3 promos; I hope he has enjoyed the Supreme Victors expansion as much as I have (how could a rabbit owner not?—Buneary and Lopunny!—not to mention I somehow managed to score a Rayquaza Lv. X in one of the tin's boosters!).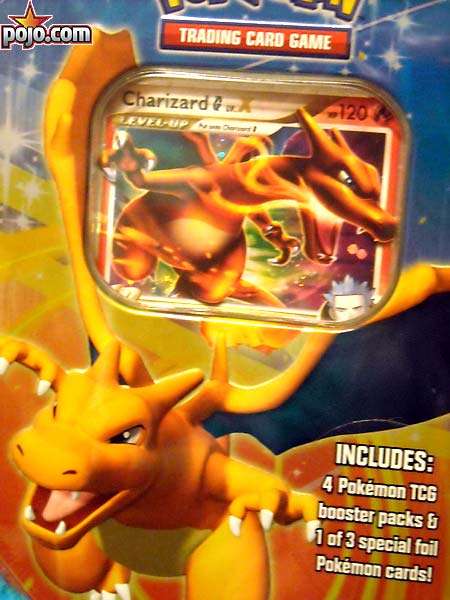 Lots of new Scholastic Pokémon books are showing up on the bookshelves. Last weekend at Wal-mart, I discovered these two new Junior Handbooks for only $3.00 apiece (that's 25% off list of $3.99!). They are like junior versions of that Ultimate Pokémon Handbook published a while back; they have pictures of a sampling of the cutest of the Pokémon (aimed at younger readers) along with a brief description and a fun trivia fact, 24 pages per volume. Barnes & Noble have also gotten in these books along with several activity books including a sticker book and a tracing book of Sinnoh Pokémon. Azelf, Uxie and Happiny show off the books in the accompanying picture—yes, I realize Mesprit is missing (I can't remember which, but one of those 3 gave me fits trying to catch it in the DS game…). What's the story here? Well… for the longest time, the psychic legendaries and Happiny have been almost hoax-like to me, from that particular wave of mini-plush. The copyright on the tag is 2007 and they were pictured on the display case along with the Shellos, Zubat, Budew, etc. in that wave. I never saw the plush IRL or even on Toywiz's site; only recently I spotted a few on e-Bay. I knew there were throw balls that had tinier versions of them, so I wasn't really sure what to make of the listings until I found the first I had ever seen in real life last weekend. I drove to various other stores around town and did not discover any other back stock; however, I did notice that some Wal-marts were finally getting in the newest mini-plush wave that includes Shaymin and Regigigas. At least now I know the plush are for real but then that leads me to conclude that these have been some of the hardest to find of the Jakks plush. I'll continue to keep my eyes open for the latest hitting the shelves.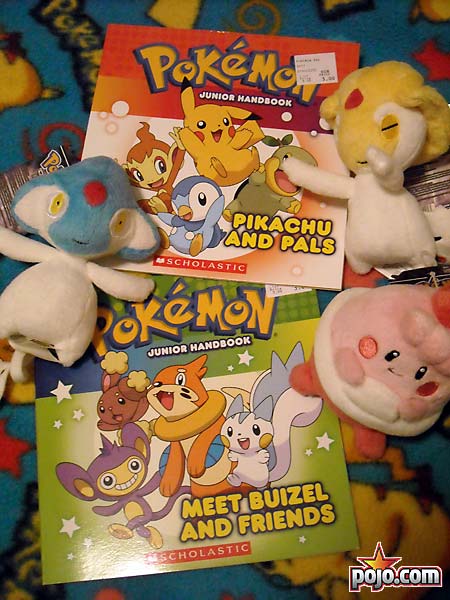 HAPPINY Labor Day… ;)

Loretta