Not too much in the way of news except I spotted a sign over the TCG aisle at Target today that a 25% off sale began on January 6 and it includes Pokemon TCG TINS amongst other select TCG items. The sale runs about two weeks and because I have not been feeling too well this week, the exact date I had entrusted to memory has escaped me. However, rest assured the sale sign indicates you have a while to brave the winter weather before this all ends.

A funny thing happened at work while I was out ill; two of my student employees, Greg and Nwabi, found this contemporary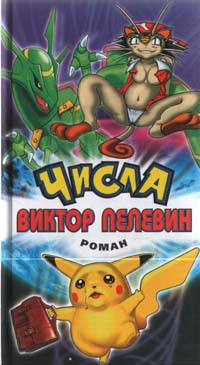 work of Russian fiction on the shelves:

http://www.kniga.com/books/product.asp?dept_id=1011&sku=A15614

The Russian I learned in college to get my astronomy :O degree is a bit rusty but the ISBN# turned up this review indicating that the book "depicts the chaotic world of Russian business as it transitions from the Yeltsin years into the Putin era." Urm... surely a book for the more erudite amongst us... LOL. Pojo liked the cover and wanted me to share.

http://findarticles.com/p/articles/mi_hb5270/i
s_/ai_n29124483

I daresay PUSA would not be too pleased with the parody cover illustration; but then, it was published outside the U.S., is written in Russian and last I heard, I think "parody" still gets protection, so...

Actually, I more enjoyed the factual article in Japan after Japan : social and cultural life from the recessionary 1990s to the present, edited by Tomiko Yoda and Harry Harootunian, entitled, "New-age fetishes, monsters, and friends : Pokemon capitalism at the millennium," by Anne Allison. At least that was in English. :)

Loretta (the only one in the observational astronomy class that particular quarter that could read the Russian variable star catalog... *gulp*) Pi........