Happy New Year! Most stores are cleaning up from the holiday rushes so news is mostly in the clearance aisles. Here's what I have:
Target is just resetting their shelves. Selected Jakks items are reduced in price to make way for upcoming new toys. New American Greetings cards have replaced the holiday cards—I saw a new Pokemon birthday card and also this great new Pikachu Valentine pictured! I keep hoping someone will issue some boxed Pokemon Valentines; Target's seasonal area isn't quite ready for Valentine's Day just yet, but I'll keep my eyes open!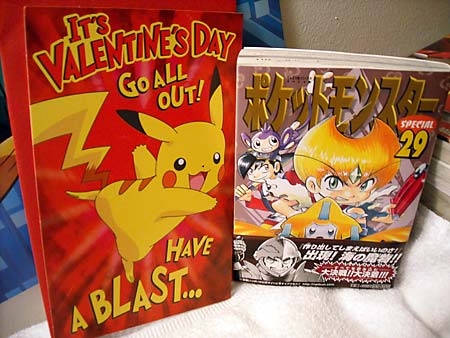 Meijer has selected Jakks items reduced, notably the deluxe talking plush are now only $9.98.
Toys 'R' Us just started getting in some new Jakks single figures, $6.39; you can snoop on toywiz.com to see pix. This wave included Togepi, Wurmple, Beautifly, Lickitung, etc. No marble, no battle base, just a nice figure. TRU has selected Jakks items reduced, including the vehicles (Meowth Balloon and Magikarp Sub) for around $6.98.
Convention season 2009 begins with California/Ohio based shop Anime Palace hitting the road again this coming week; the news here is that they just received a new shipment including Pokemon items like the holiday 2008 Banpresto Pokemon plush. Look for them on convention schedules in your area (I'm not sure if they updated their site animepalace.com yet); I added this cute Buneary with wreath to my collection for under $15.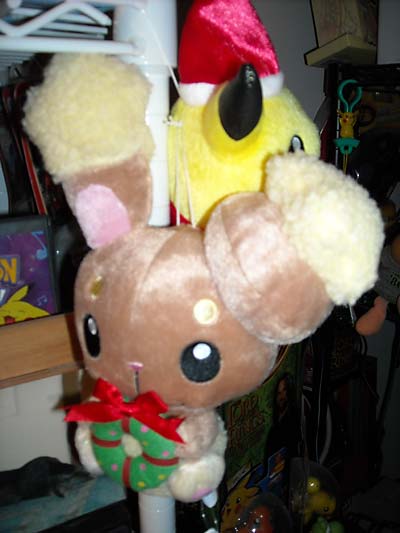 SPOILER ALERT; PARENTAL ALERT
Finally, Pocket Monsters Special issue #29 made its way to my neck of the woods. It appears that this issue wraps up the Emerald story arc, bringing together all the protagonists from the entire series thus far. Now, I haven't gotten that far into my My Japanese Coach DS game just yet, so I can't vouch for any translations here but as I was flipping through this issue, a particularly funny panel caught my eye, which I've forwarded along with this article. I always wondered if they had indoor plumbing in the Pokemon universe, LOL. I'm also reminded that when I read about American translations of Japanese manga that certain things get censored when they are presented to younger American audiences. If Viz does re-pick-up the Pocket Monsters Special series again here (Pokemon Adventures in English), it will be interesting to compare the Japanese version to the American translations; I've gotten a good share of the Japanese issues used, finally. But this issue #29 is new, 2008 (December I think-?). At any rate, I'd surely enjoy more Pokemon manga translations! My fave Pokemon manga character is Yellow, BTW. J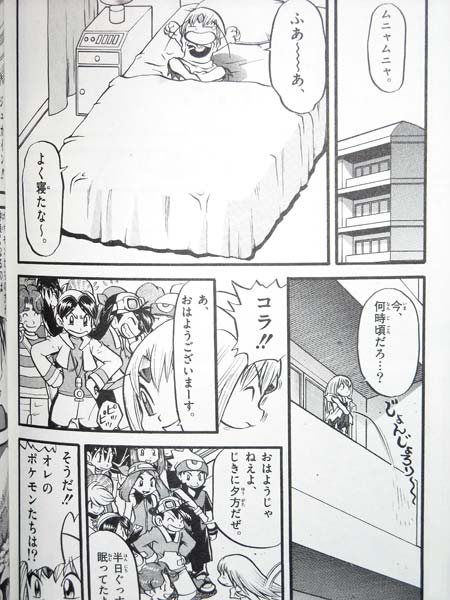 Pi… ka?
Loretta