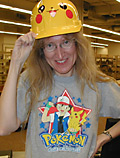 Loretta
Pokemon Home

Pokedex

Price Guide Set List

Message Board

Pokemon GO Tips

Pokemon News

Featured Articles

Trading Card Game
- Price Guide
- Price Guide
- Card of the Day
- Professional Grading
- Killer Deck Reports
- Deck Garage
- William Hung
- Jason Klaczynski
- Jeremy's Deck Garage
- Johnny Blaze's Banter
- TCG Strategies
- Rulings Help
- Apprentice & Patch
- Apprentice League
- Spoilers & Translations
- Official Rules
- Featured Event Reports
- Top of the World
- An X-Act Science
- Error Cards
- Printable Checklist
- Places to Play

Nintendo Tips
- Red/Blue
- Yellow
- Gold & Silver
- Crystal
- Ruby & Sapphire
- Fire Red & Leaf Green
- Emerald
- SNAP
- Pinball
- TCG cart
- Stadium
- PuPuzzle League
- Pinball: Ruby/Sapphire
- Pokemon Coliseum
- Pokemon Box
- Pokemon Channel

GameBoy Help
- ClownMasters Fixes
- Groudon's Den
- Pokemon of the Week

E-Card Reader FAQ's
- Expedition
- Aquapolis
- Skyridge
- Construction Action Function
- EON Ticket Manual

Deck Garage
- Pokemaster's Pit Stop
- Kyle's Garage
- Ghostly Gengar

Cartoon/Anime
- Episode Listing
- Character Bios
- Movies & Videos
- What's a Pokemon?
- Video List
- DVD List

Featured Articles

Pojo's Toy Box

Books & Videos

Downloads

Advertise With Us
- Sponsors
- Links

Chat

About Us
Contact Us
Magic
Yu-Gi-Oh!
DBZ
Pokemon
Yu Yu Hakusho
NeoPets
HeroClix
Harry Potter
Anime
Vs. System
Megaman

Loretta's Pokemon Toy Blog
August 4, 2008
Go, Pochama!
Since Target is still tinkering with resetting its shelves for the upcoming season, I do not have any toy news. However, I do have a bit of manga news! This week, Pokemon Ranger and the Temple of the Sea manga from Vizkids is due out; I found a copy early at my local Borders on Friday, $7.99.


Even more exciting, I found another new Japanese Pokemon manga! Apparently, Diamond and Pearl adventures aren't just for Hareta and his Piplup-! Check out this new Shogakukun D&P Pocket Monsters manga with Satoshi & Pikachu and Hikari & Pochama on the cover! That's right, our ANIME heroes! Hey, Viz, what about translating this one? The Pikachu on the back cover is really cute; the ISBN is 978-4-09-140638-5 and it is marked "1" on the cover, so, it's a new series! It is copyright 2008 by Takayuki Sakai. Just like the 4 panel comic I found earlier last week, it has a streamer advertising the 2008 Shaymin/Giratina movie wrapped around the dust jacket. Flipping through the volume, there is a lot of action/battling going on. What fun!


I'll leave you with a picture of my 2005 Pocket Monsters poster size calendar to stare at. 2005? Yes, that was an important year for me! That's the year you, Pojo, posted my very first, brief column talking about the Tomy/Kaiyodo candy-toy Battle Figures with the clicking stat bases which were the precursors to the current TFG! Keep your eyes open, PUSA has delayed long on the new expansion booster packs; didn't they mention this fall during con season? In the meantime, I'm trying to organize my collection; today I leafed through a Pojo Unofficial Pokemon 'zine circa 2000. :) Fall 2008 should be a good time for Pokemon!

Addendum - Over the weekend, I discovered that the open mouth smile Pikachu beanie is not a Barnes & Noble exclusive--I spotted one at, of all places, Kroger Marketplace! Also, toywiz.com recently updated their site and added a picture of that beanie since I looked last week. This means if you're lucky enough to spot one, you may not have to pay $9.95-! However, I've had a hard time finding these locally except at B&N. The beanie appears to be in the set of variations (several of the beanies in the later shipping crate have plusher fabric and embroidered as opposed to stamped on detailing).

Pi-ka!


Loretta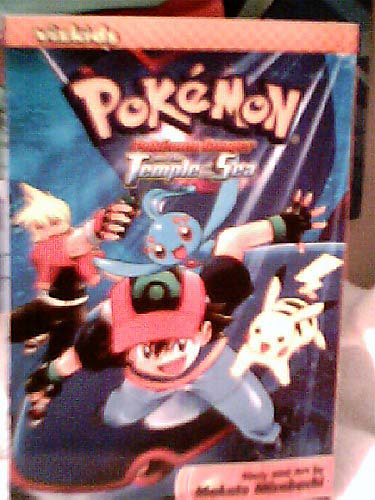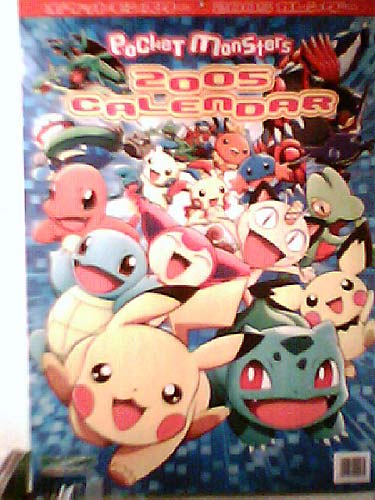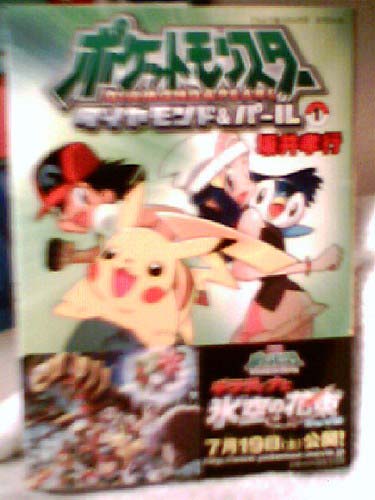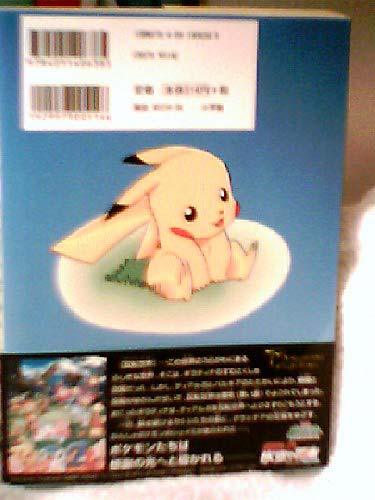 Copyrightę 1998-2008 pojo.com
This site is not sponsored, endorsed, or otherwise affiliated with any of the companies or products featured on this site. This is not an Official Site.