POKÉMON LAUNCHES LONG-ANTICIPATED TRADING FIGURE GAME IN NORTH AMERICA
Answering High Demand from Pokémon Fans, Company Releases First Set of Trading Figures in U.S.
BELLEVUE, Wash.—August 6, 2007—Pokémon USA, Inc., a worldwide leader in trading card games, today announced the U.S. release of the Pokémon Trading Figure Game (TFG), slated to hit stores on September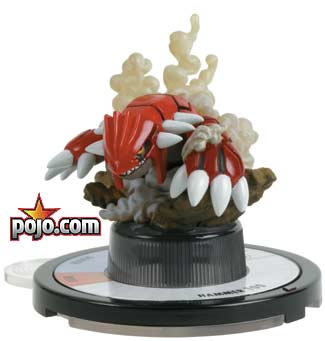 19. This marks the latest milestone in the Pokémon collectible gaming evolution since the release of the phenomenally successful Pokémon Trading Card Game in Japan in 1996. The first set of figures released will include more than 40 popular Pokémon characters and Trainer figures; select booster sets will include Pokémon from the recent Pokémon Trading Card Game: Diamond & Pearl release.
Gameplay includes a dynamic spinning mechanism for each Pokémon that lets players send their figures into battle against one another in an entirely new way. By mixing and matching figures, players can expand their battle choices right from the beginning, encouraging a similar sport and strategy as practiced in the world-renowned Pokémon Trading Card Game. The TFG is easy to learn and play, and is appropriate for players age eight and older.
"Pokémon fans reacted with great enthusiasm to early previews in the U.S.," said Tsunekaz Ishihara, president and CEO, The Pokémon Company, and co-creator of both the TFG and the original Pokémon Trading Card Game. "The high quality of the figures, the collectible nature of the game, and the exciting mechanism for battle were all very popular with players of all ages. We feel we have created a truly distinctive game that will carry on Pokémon's tradition of excellence."
The two Pokémon TFG starter sets include basic rules that will have fans playing in minutes: a two-player arena playmat, Trainer cards, and four different dynamic figures, including a Trainer figure. Boosters will expand gameplay and add new figures and Trainer cards to players' collections. The starter sets will be priced at $14.99 and the boosters at $3.49 for one figure, $6.99 for two figures (including a random mystery figure) and a Trainer card, and $9.99 for three figures, including a random mystery figure and one of three special promo figures (Chimchar, Piplup, or Turtwig) from the Diamond & Pearl release as well as a Trainer card. Future expansions—with additional popular Pokémon to increase the possibilities for battles—are under development.
Figures were sculpted with care by Kaiyodo Co., Ltd., of Osaka, Japan, which has been a manufacturer of original, limited-edition assembly-type plastic models for more than 40 years. In addition to the upcoming Pokémon TFG, Kaiyodo produces a wide variety of other popular model lines for enthusiasts all over the world.
For more information and updates on the Pokémon TFG, fans can visit www.go-pokemon.com.
More images: