Well,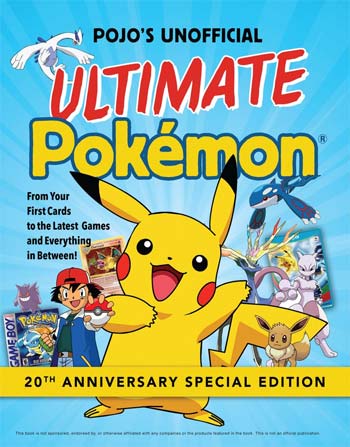 it's the 20th Anniversary of Pokemon, and we figured it was time for fun recap in print form. We've partnered up again with the great folks at Triumph Books to bring readers up to speed on the first 20 years of Pokemon!
Our idea with this book was to cover as much Pokemon History as we could cram into 128 pages, but also make it a fun read with lots of product images.
There have been 19 seasons of the Pokemon Anime already. Anna Gill and Bob Baker have reviews of every season to bring you up to speed along with some brief Bios of the main characters.
There have also been 19 Pokemon Feature Length Movies, so we reviewed all 19 of those movies as well.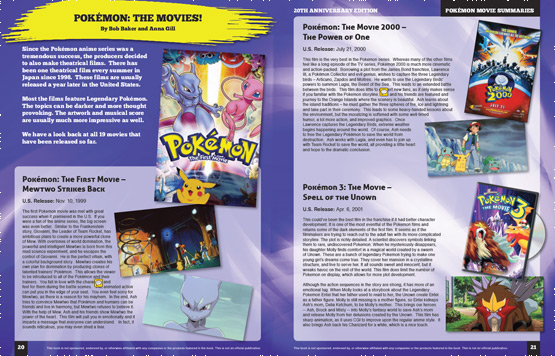 Next we looked at Pokemon Video Game History. There have been 73 video games that feature Pokemon ranging from Pokemon Red & Blue - on the original Game Boy, all the way to Pokken Tournament - on the Wii U. We have reviews of all 73 games, and have images of all them. This is a great historical review of the video games.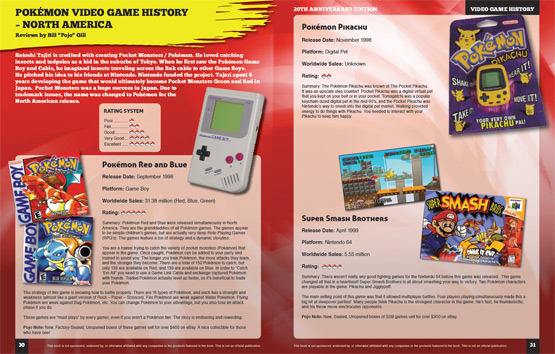 Then Reeve teaches you how to build teams for your Pokemon video game RPG's, and also has his thoughts on Top 10 Strongest Pokemon of all time.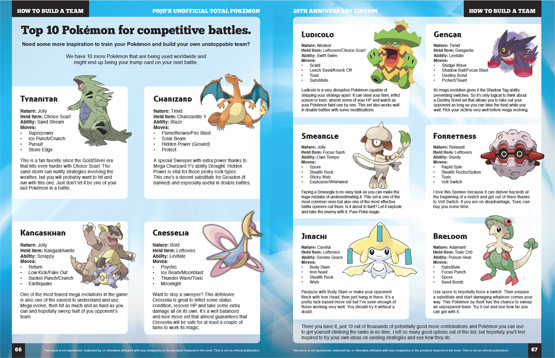 Then we move on to Trading Card Game History. Andrew and Otaku from our COTD section have reviews of all 68 Pokemon TCG Sets that have been released since Base Set 1. These reviews cover the Top 5 cards from each set, images of Boosters, and thoughts on how each set impacted the the Tournament Scene.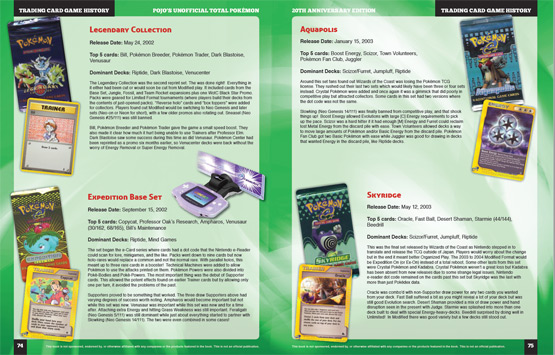 Next, 3-Time Pokemon TCG World Champ Jason Klaczynski gets in on the action. Jason counts down the Top 10 Pokemon Decks of all time!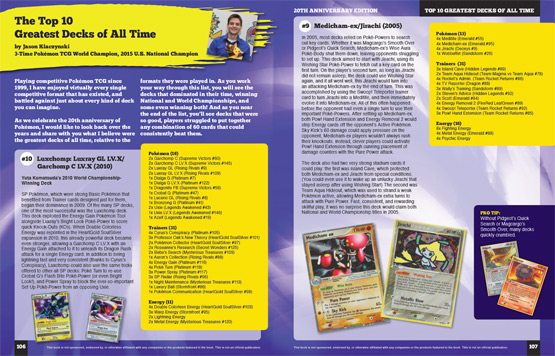 Then Bill has a small article on Professional Card Grading. He describes what it is, and helps you decide if you should get any of your Pokemon Cards graded.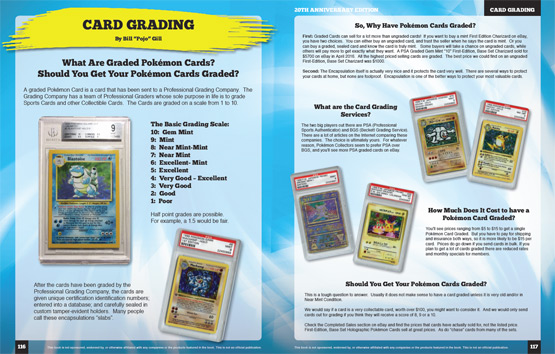 Then Otaku has an article on playing the Pokemon TCG Online. He teaches you how to play the Trading Card Game Online on a tight budget.
Loretta sneaks in with a 4 page article on rare Pokemon toys.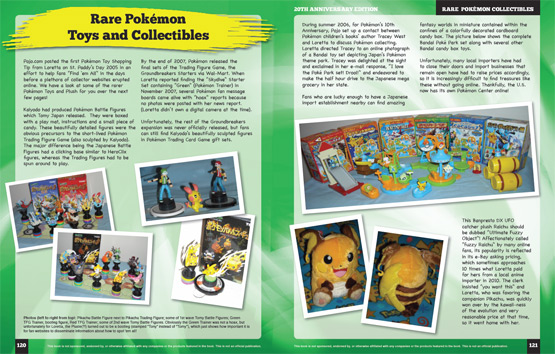 And the book finishes off with a handful of Pokemon themed Puzzles (word searches, a Gym Leaders crossword puzzle and a maze).
Our Overall thoughts: C'mon, we're biased! So yes, this is the greatest thing since sliced bread! ;-) But honestly, you can pick this book up from Amazon for only about $11, and we think you'll get great deal of enjoyment out of it. There's a lot of history banded together here. And there are a lot of fun articles inside.
If you liked our old Monthly Pokemon Magazines, you'll love this book!