This is for the dragonball z series english episode #189, Blackmail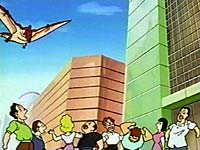 It starts off with Gohan and Goten going to see a little dinosaur named chobi. Gohan and Goten have known its parents for years. When they get there chobi isn't in his nest. Gohan tells Goten not to worry about it. They go home to eat dinner. They are watching television and they see a commercial for the circus. There is chobi doing tricks and a trainer yelling at it. Gohan gets mad and decides to go rescue chobi. He goes to the circus and talks to the manager. The manager won't let Gohan take him, so Gohan goes out back, changes into his Saiyaman suit and takes chobi. He is running down the streets and Videl sees him. She and Gohan fight because Videl thinks that Gohan is trying to steal chobi, not save him.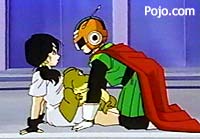 Gohan explains to Videl that if chobi isn't returned, his parents Will wreak havoc on the city. All of a sudden, chobi's parents are there. They attack Videl, but Gohan saves her and she then understands what Gohan was trying to do. The police arrest the manager and chobi gets returned to his parents. The next day Videl notices a scratch on Gohan's face and says that is where the Great Saiyaman got scratched. She finally figures out that Gohan is the Great Saiyaman.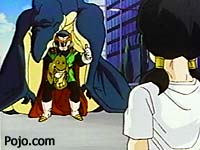 She tells Gohan about the upcoming world tournament and says if he doesn't fight in it she will tell everyone his secret. She also asks for flying lessons, and figures out that he is Goku's son. Gohan sighs and says "oh, blackmailed again."