Save 25% "The DBZ Collectible Card Game for the GBA" at Amazon.com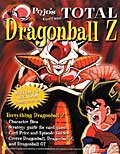 Get our first Pojo DBZ book from Amazon.com for about $10!


DBZ CCG Card of the Day

Sorry, we don't have this image


Luud Level 1


Lost Episodes Saga

Reviewed 10.19.2004

Avg. Expanded Rating: 1
Avg. Focused Rating: 2

Ratings are based on a 1 to 5 scale
1 being the worst. 3 ... average. 5 is the highest rating.
BoBo

Luud Level 1

I really cant see what type of deck Luud would fit into. Ally decks dont need to gain stages or use Physical attacks. He might be useful as an ally in Focused, otherwise I dont see much.


Exp - 1/5
Foc 2/5


- All material copyright of Pojo.com.
c-1999-2003
This site is not associated with Cartoon Network or TOEI Entertainment.
Dragonball Z is a registered trademark of TOEI Animation CO., LTD.