Save 25% "The DBZ Collectible Card Game for the GBA" at Amazon.com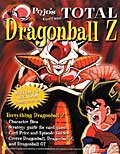 Get our first Pojo DBZ book from Amazon.com for about $10!


DBZ CCG Card of the Day

image from dbzcardgame.com

Unlocked Potential


Fusion Saga

Aug 27, 2003

Avg. Standard Rating: 2.85
Avg. TE: Rating: 3.17

Ratings are based on a 1 to 5 scale
1 being the worst. 3 ... average. 5 is the highest rating.

Matthew Low
8/27/03 Ė Wednesday
Unlocked Potential Ė Fusion Saga
Uncommon - #89
Combat

Power: Main Personalities only. If one of your MP's higher personality levels has a Constant Combat Power, you may use that Constant Combat Power for the remainder of the turn. You may only choose 1 Constant Combat Power for each copy of "Unlocked Potential" used.

This is a really good card. With characters with no good higher CCPs or WEC ones it does nothing, but on characters that have nice higher Constant Combat Powers, this card can be broken.

Iím more or less going to rate it on how really good it is with certain characters, so live with it I guess.

Letís seeÖ Iím Trunks, ok? Iíll goÖ Unlocked Potential on Trunks the Powerful Level 4, Super Saiyan Effect for energy, thanks. Iím Krillin, Unlocked Potential on Krillin the Great Level 3, energies do say +40 power stages? Iím Buu, Unlocked Potential on Majin Buu, Piccolo Absorbed Level 3, +3 life, double the stages, +1 to all angerÖ can you say super level up? Iím King Cold, Unlocked Potential on King Cold the Mighty Level 4, stop all of them energies. Iím Piccolo, Unlocked Potential on Piccolo, the Defender Level 5, +5 to all physicals. Thereís obviously more but we donít want to spend all day.

Thus, look up some higher personality levels with Constant Combat Powers. I bet that youíll find a ton that you can make some insane combo with. Even for one combat, it might help a lot.

Standard: 4.2 out of 5.0 (use it with the right character; Buu anger, try it) Tuff Enuff: 4.0 out of 5.0 (many other characters out there, try them)
Sealed: 1.5 out of 5.0 (hard to get a character with a Constant Combat Power in the first place) ~matthewlow

Mewfive
Unlocked Potential
Very interesting. If your MP has a level with a good CCP, but your strategy
does not rely on leveling, then using this card could do you some good. Goku comes to mind as a character with plenty of CCPs to draw upon, such as the WGS Lv.2, TS Lv.3 and 4, and the MBS Lv. 4 and 5. Gohan has CCPs at lv.s 2 (WGS), and Lv.4 (MBS).

If you're not running anger, you might as well run three more anger-raising
cards.

Standard - 1.6/5. A fun card if you are Goku/Gohan and do not run anger. But not too many people do this in Standard.

TE - 3/5. Both MPs are viable in this format, and there are probably others
who could use this card (Krillin comes to mind).

Andrew
Dill
Unlocked Potential, #89 from Fusion Saga

Power: Main Personalities only. If one of your MP's higher personality
levels has a Constant Combat Power, you may use that Constant Combat Power for the remainder of the turn. You may only choose 1 Constant Combat Power for each copy of "Unlocked Potential" used.

This card is very powerful, and can be used to use a personalities constant combat power on a higher level. This is good because if you can't get to a high level, you can just use this card to use the power. A couple of good constant combat powers you might try this with is: Krillin, The Great; Piccolo, The Defender; and maybe Trunks, The Powerful. A pretty much average card in my mind. Works great in certain decks, but also can be sphered!

Ratings:

Standard - 2.75
Tuff Enuff - 2.5
Sealed Deck - 1.5