Save 25% "The DBZ Collectible Card Game for the GBA" at Amazon.com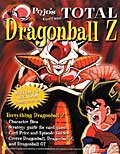 Get our Pojo DBZ book from Amazon.com for about $10!


DBZ CCG Card of the Day

Scan courtesy of deck-zone.com

Tapkar on the move

Word Games Promo #9

Reviewed Oct. 4, 2002

Ratings are based on a 1 to 5 scale
1 being the worst. 3 ... average. 5 is the highest rating.

Trunks

Tapkar on the move - P9

Power: Tapkar only. Physical Attack doing 1 power stage of damage for each of your cards that is in your removed from the game pile. Remove from the game after use.

Tapkar 0wnz j00! Seriously though, this card is pure evil. I wish i got some of these cards at San Diego but no one traded one. Oh well. They'll come out sometime in a magazine hopefully. Anyway, pure evil like i said. Perfect late game card. Combo this with a heroes heart is strong and around 50-60 cards RFG and a stare down to take out that only physical block and its on. Its Tapkar only so im not sure if hes gonna have personality levels 1-3 so that you can play him as a MP but if he is. This card WILL be flying around. If hes just 1-2 personality this card will still be flying around. The effect of this physical is just broken. No limit on the damage. This will easily become a game winning card when you hit your opponent for like say 50-60 stages.

Rating 4.0


- All material copyright of Pojo.com.
c-1999-2002
This site is not associated with Cartoon Network or TOEI Entertainment.
Dragonball Z is a registered trademark of TOEI Animation CO., LTD.