Save 25% - Pre-order "The DBZ Collectible Card Game for the GBA" at Amazon.com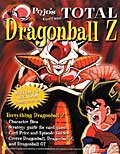 Get our Pojo DBZ book from Amazon.com for about $10!


DBZ CCG Card of the Day
It's all about the time

CCPP

Reviewed July 10, 2002

Standard Rating: 2.00 (based on 1 reviews)
Tuff Enuff: 1.50 (based on 1 reviews)

Ratings are based on a 1 to 5 scale
1 being the worst. 3 ... average. 5 is the highest rating.

IQ
A Score Guy

Goken
Its all about time is not the best anti-anger card that's ever come along.

Those that shut anger off, or even Vegeta Scans the City, are all pretty much superior. But there just might be a use for Its All About Time. Maybe some decks want to allow their opponent to gain anger but not change level (Dragon Victory perhaps?). It doesn't seem like such a great card to me though.

Standard: 2/5

Tuff Enuff: 1.5/5


- All material copyright of Pojo.com.
c-1999-2002
This site is not associated with Cartoon Network or TOEI Entertainment.
Dragonball Z is a registered trademark of TOEI Animation CO., LTD.