Save 25% "The DBZ Collectible Card Game for the GBA" at Amazon.com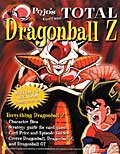 Get our Pojo DBZ book from Amazon.com for about $10!


DBZ CCG Card of the Day

from dbzcardgame.com

Goku Energy Blast

Saiyan Saga

Reviewed Aug 8, 2002

Standard Rating: 2.75 (based on 2 reviews)
Tuff Enuff: 3.00 (based on 2 reviews)

Ratings are based on a 1 to 5 scale
1 being the worst. 3 ... average. 5 is the highest rating.
DaKrillin
Thursday: Goku Energy Blast

What's with all the Goku named cards this week 0_o

Standard: This card can stop Orange Energy Discharge..yes a card that can stop orange energy discharge (that isnt combat) of course there is also Black Dodge but can that be put into a Red Deck? A blue Deck? NO!..this card originally may not have been good, but with the introduction of Orange Energy Discharge this card is just dying to be played 0_o. Of course this card's pretty standard..just stops an energy attack, and it's ability to stop Orange Energy Discharge, is only useful against that one card..Orange Energy Discharge..

Standard Rating: 2.5
Tuff Enuff: 2.5

Rich of AK
Thursday: Goku Energy Blast

Nobody uses this card.....even though its pretty good. You could use this to stop a cosmic backlash or two. A Goku deck could capitalize on 4 of these. There aren't many cards like this one, either energy stopping physical, or physical stopping energy, so I think people should consider this card when building a deck.

Standard: 3/5
Tuff Enuff: 3.5/5

Organous
This card isn't all that great at all. It's a way to stop Red Power Rush without needing to use a dual-block, but you might as well use a dual-block instead. Since it's very basic, and with the weakness of being named, I give it a terrible 1 (that is the lowest we can go, isn't it?).


- All material copyright of Pojo.com.
c-1999-2002
This site is not associated with Cartoon Network or TOEI Entertainment.
Dragonball Z is a registered trademark of TOEI Animation CO., LTD.