Main
- Main Page
- Message Board
- Links
- Site FAQ
- Staff Info

- Feature Articles & Columns
- DVD Release Dates
- DVD Reviews
- Manga Reviews
- Blood Types

Specific Anime Info
- .hack
- Big O
- Bleach
- Case Closed
- Cowboy Bebop
- Fullmetal Alcehmist
- Ghost in the Shell
- Hellsing
- Inuyasha
- Trigun
- Witch Hunter Robin

By Fans
- Fan Art
- Fan Fiction
- Top 10 Anime

Merchandise
Merchandise
Books
DVD
Games
Manga
Other
TCG
Toys
Video

Magic
Yu-Gi-Oh!
DBZ
Pokemon
Yu Yu Hakusho
NeoPets
HeroClix
Harry Potter
Anime
Vs. System
Megaman

Pojo's Anime: Detective Conan

Here's some information about Case Closed/Detective Conan.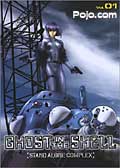 Pick up the first
Ghost in the Shell:
Stand Alone Complex
(Gits: SaC) DVD from Amazon.com.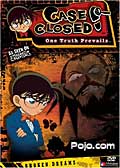 The three newest
episodes of Case Closed
are now available in
Broken Dreams.
Amazon.com

This Space
For Rent

Copyrightę 1998-2005 pojo.com
This site is not sponsored, endorsed, or otherwise affiliated with any of the companies or products featured on this site. This is not an Official Site.