Pojo's Nintendo GameBoy/DS
Pokemon of the Week - Castform
by Geoffrey Koester
January 4, 2009
Pokemon of the Week #2 - Castform
Hello again, this is DanielSuperpoke, with another Pokemon of the week. This week's Pokemon is one that was suggested on the forums by Cadget.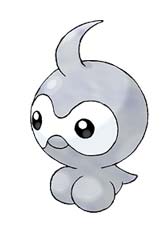 Castform is a very unique Pokemon, because of the fact that it changes forms based on the weather. It's not really that competitive, but I suppose it could be used. So, let's get on with it, shall we?
Base Stats
HP 70
Attack 70
Defense 70
Special Attack 70
Special Defense 70
Speed 70
Wow, all 70, so it can easily be anything you want it to, given it has the moves for it.
To hatch Castform, you will need to go 6,400 steps. Castform is in two egg groups, the fairy group and the intermediate group. EVs given from defeating it in a battle is 1 HP EV. The catch rate is 45. Castform does not evolve.
Competitive Analysis
Castform is in the NU tier, and for good reason, it's never used. But, there some appealing sets for it, so, let's discuss them!
Castform @ Choice Specs
Modest - Forecast
80 Def / 252 SpA / 176 Spe
- Ice Beam
- Thunderbolt
- Flamethrower
- Energy Ball
He gets to almost 400 Special Attack with Choice Specs, and he's not short on type coverage. If you can predict well, this can do some reasonable damage in the lower tiers. Castform can survive most unboosted hits, taking just enough damage to activate Salac Berry and possibly set up a sweep. You can try a Petaya Berry if you've got paralysis support.
Castform @ Damp Rock
Modest - Forecast
80 Def / 252 SpA / 176 Spe
- Rain Dance
- Weather Bal
- Ice Beam
- Thunder / Energy Ball
Water-type Castform. Weather Ball is 100 base power, and you get a boost from STAB and the weather. Ice Beam covers Grass-types and any Dragons (Altaria) you may run into. Thunder covers other Water-types and has 100% accuracy in the Rain, but Energy Ball hits Quagsire hard.
There is also a Sunny Day and a Hail set for it, pertty much just a twist off of these two. Sunny Day has Solar Beam, and Hail has Blizzard.
For a complete listing of all sets you can use on Castform, go to this page:
http://www.smogon.com/dp/pokemon/castform
Personal Analysis
Well, I like Castform in game, it's sweet to use, and easy to get in RSE. It sucks competitively though, but that's no big deal, seeing as I like to collect Pokemon. Basically, Castform is one of those Pokemon the designers made look good, but forgot to make it perform good, if you know what I mean.
Other Information
Castform has appeared in the Anime once. It was at the weather institute in Hoenn, same place you get it in the games, and it had the disc will all the information on it about Groudon and Kyogre. Team Magma and Team Aqua were both after it. This episode is:
Episode 359: Castform and the Weather Research Institute!
Closing
Castform is fun to use, so try it out! I think you should try out all the Pokemon I cover in these articles actually, you might find one you like and decide to keep on using it! Till next time, this is DanielSuperpoke, signing out!