Pojo's Pokemon GO Tips

August 6, 2016
Should I Power Up a Pokemon before Evolving?
Or Just evolve the Pokemon?
Well, it doesn't really matter. Sort of.
Why doesn't it matter? Because to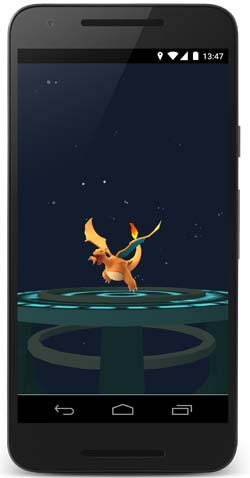 fully evolve a Pokemon - you will ultimately spend the exact same amount of Stardust and Candy either way. The math works out the same.
So it doesn't matter at all what I decide to do?
Well, we didn't say that. We also added in: "Sort of".
Pokemon will learn new move sets when they evolve. Some movesets are more powerful than others. The powers of movesets will continue to change over time as battling is fine-tuned, and as more Generations of Pokemon are added to the game.
So what should I do then?
Well, here's what we do. Once we determine which Pokemon we are going to evolve - based on IV's (Individual Values) - we straight out evolve the Pokemon to it's final form before Powering it up. Why? Because if the Pokemon learns a really crappy moveset, we might not want to waste any more Stardust and Candy fully maximizing that Pokemon out. If you maximize a Pokemon out before evolving it, then you are taking some chances on wasting some resources. So it sort of depends of if you are planning on doing Gym Battles (and maybe even 1 on 1 duel battles in the future). If you want the best Pokemon - with the best movesets - you should evolve, then evaluate its movesets.
How do I pick which Pokemon to evolve out of all the ones I've caught?
That answer is coming in the next few days!