BW: Plasma Storm, the newest TCG expansion, is again making and old mechanic new… with a twist. We have had many, many expansions with cards that represent Pokémon that have specific "owners" as well as people, places, things and even Energy with such an affiliation. As the set's name indicates, Team Plasma has now hit the TCG in an official capacity.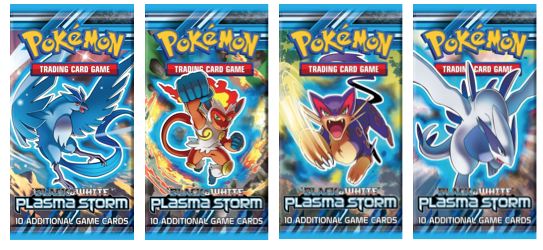 Identification
You can tell a Team Plasma card from the rest in three easy ways:
1) The face of the card has a blue border instead of the normal golden-yellow border.
2) In the upper right-hand corner of the card's artwork, it says plainly "Team Plasma" on a small, bar-like icon.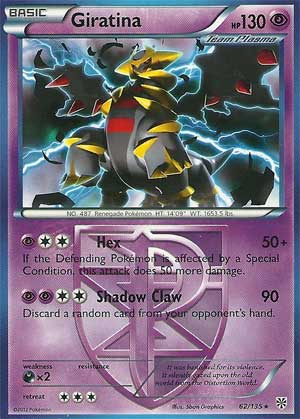 3) The Team Plasma crest is emblazoned on the background of the lower half of the card, behind any Ability or attack text.
There are many cards in BW: Plasma Storm that are not Team Plasma cards, and Japan has multiple Team Plasma cards we are likely to receive, but haven't yet, so you cannot go by set name. If you are not aware of Japanese cards, know that at least one card has already been released, a Pokémon Tool, that when attached to a Pokémon that is not a Team Plasma card allows it to be treated as such.
Usage
There are no changes in how a Team Plasma card is played from other cards, nor are their any special rules that apply to them. Several effects will vary according to whether a card is part of the Team Plasma family, but said effects aren't basic mechanics but specific to the cards they are printed on. Not all Team Plasma cards have effects that apply only to other Team Plasma cards either, affecting all cards the same.
All Plasma Pokémon seen so far are fully Evolved; either it is a Basic Pokémon that does not Evolve at all, a Stage 1 Pokémon that Evolves no further, or a Stage 2 Pokémon. As their affiliation is not included as a part of their names, this avoids issues of the past when such distinctions were cited there.
Team Plasma versions of Pokémon Evolve from regular versions. If you choose, you may run a split of cards that have the same name where at least one version belongs to Team Plasma but at least one other version does not. In terms of general game mechanics, it is no different than running two different versions of the same card where neither belongs to Team Plasma.
You still cannot run more than four copies total, however, as the cards in question have the same name. It will only matter if an effect on a card references it; if you have four of the same Pokémon in play but two are Team Plasma versions, an effect which counts Team Plasma Pokémon will know the difference.
Referencing
Officially "Team Plasma" cards are just that, Team Plasma. Like most aspects of the TCG, there will be abbreviations and other forms of shorthand. I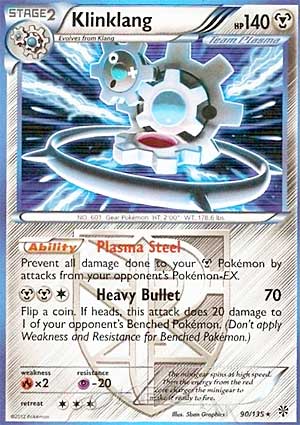 personally will likely just refer to them as "Plasma" cards, and so I don't have to constantly reference set/ID#, will follow a card's name with [Plasma] to denote its affiliation, unless the Plasma version is the only version.
Example: Klinklang [Plasma]

As one last reminder, Team Plasma is not a part of the card's name; I italicize a card's name because distinguishing card names in this manner simplifies my reviews, case in point: "Klinklang" is in italics, "[Plasma]" is not.
Conclusion
Creatures, Inc. did an excellent job of making it easy to spot which cards are supposed to be "Team Plasma" and which are not. This new, related grouping of cards are easy to identify but function exactly like any other cards unless an effect specifically checks to see if a card is or is not affiliated with Team Plasma. My thanks to LegendCaller L (as he is known on Pokégym) for his help revising this article.
Now it is time to play with some Plasma!