<![if !vml]>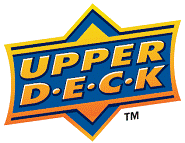 <![endif]><![if !vml]>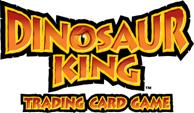 <![endif]>
The Next Evolution of Trading Card Games!
Upper Deck Announces the
Dinosaur King Trading Card Game!
Charging into Stores October 2008!
North Las Vegas, NV (July 28, 2008) – Control dozens of Cretaceous creatures – including such fearsome fossils as the bristly Spinosaurus, the terrifying Triceratops and the mighty Tyrannosaurus Rex – with the debut of Upper Deck's new Dinosaur King Trading Card Game! Based on the hit Dinosaur King television series now airing on Saturday mornings on 4KidsTV (FOX), this brand-new, easy-to-learn game brings all the action of the popular animated adventure to life. The Dinosaur King Trading Card Game lets players collect their favorite dinosaurs and command them in battle, just like Max, Rex, Zoe and all the heroes of the show's dynamic D-Team! Visit www.DinosaurKingTCG.com for more information!
"Upper Deck is very excited to introduce this fun new game for boys," said Ana Pereira, Dinosaur King Brand Manager for Upper Deck. "The Dinosaur King brand contains all the elements for a great trading card game, and with Upper Deck's track record of success we have high hopes for this dynamic new game."
The Dinosaur King Trading Card Game features easy-to-learn game play and more than 150 cards brimming with real dinosaur facts, amazingly realistic images and all the moves needed for epic battle! As in the television show, the Dinosaur King Trading Card Game centers on both the heroes of the D-Team and villainous Alpha Gang, all of whom are searching the world for lost Dinosaur cards with the power to bring dinosaurs back to life.
The Dinosaur King Trading Card Game lets anyone be part of the adventure! Each player uses a Character card, spotlighting one of the show's heroes or villains. Players then power up their Dinosaur and Special Dinosaur cards with awesome Move and Super Move cards, each featuring exciting effects that can turn the tide of battle!
Each card within the 150-plus deck – which includes Silver Rare and Gold Rare foil cards – highlights intriguing dinosaur facts, while the rarest of all, the Colossal Rare cards, spotlight unique, eye-catching patterned foil art! The Dinosaur King Trading Card Game also offers a special subset of "TV Moments" cards with exciting scenes taken directly from the TV show!
The Dinosaur King Trading Card Game is scheduled for release in October 2008, with a 40-card Starter Set and nine-card booster packs. The Starter Set offers everything needed to play, including a Battle Mat, a Beginner's Guide, a free five-card booster pack and one of three oversized Character Cards. Available separately, each nine-card booster pack will include a Rare foil card.
Prior to the October release of the Dinosaur King Trading Card Game, fans of the adventure can also watch for a role-playing videogame by SEGAź of America, Inc., and a DVD by Shout Factory in fall 2008. Both of these products will contain exclusive "sneak preview" cards from the Upper Deck Dinosaur King Trading Card Game.