MapleStory iTrading Card Game Hits Shelves Today
Wizards of the Coast, Nexon take tabletop gaming to the next level
November 6, 2007 (Renton, Wash.) – Gaming giant Wizards of the Coast debuts its highly-anticipated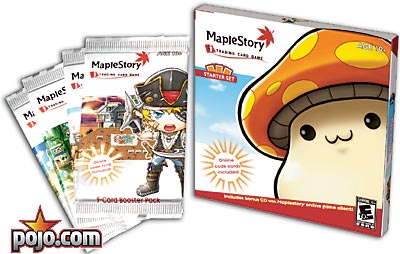 MapleStory iTrading Card Game (iTCG) today, a unique analog extension of the popular massively multiplayer online role-playing game (MMORPG) MapleStory, giving players an added dimension to their game playing experience. The cards feature iconic anime art from Nexon America Inc.'s popular MapleStory online game and are designed to interact as a turn-based strategy game. Adding to the excitement, the iTCG cards feature codes that unlock exclusive rewards and game experiences in the online game.
With the introduction of the MapleStory iTCG, Wizards of the Coast and Nexon take TCGs to the next level by giving players an integrated experience between the online and offline worlds. Each pack of MapleStory iTCG cards includes a code redeemable for online rewards and game experiences such as highly sought-after artifacts, rare virtual pets, and all-new quests.
Also announced today i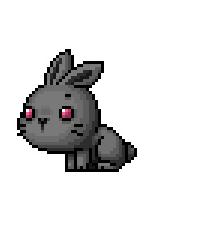 s the name and image of a new virtual pet, black bunny (preview shown below). The black bunny is exclusive to the iTCG and thus can only be acquired online with an iTCG code.
The MapleStory iTCG Starter Set (MSRP $9.99) and Booster Packs (MSRP $3.99) are available in the US and Canada at hobby game shops and other major retailers, including Wal-Mart, Target, select GameStop stores, Toys 'R' Us, Kmart and Meijer Foods.
Wizards of the Coast popularized trading card games with the creation of Magic: The Gathering« in 1993. The company holds an exclusive patent on trading card games (TCGs) and their method of play.
For more information and to learn how to get a complimentary exclusive code, please visit www.maplestorycardgame.com