Pojo's Friday News Page
October 21st - 2005
Beetle mania takes hold as Japan's latest game craze

TOKYO -- Bug fight!

And the children in this arcade sure are excited by it, judging from their jostling to eye the action in the ring. Facing off: a sawtooth stag beetle and a Thailand five-horned beetle, each trying to kill the other with a crunching bite, pincer lock, or body slam.

This is not cruelty to insects. It is child's play. The beetles are animated. The fight is taking place on a video screen in a Tokyo toy store. FullStory
---
VIZ Media Expands Home Video Operations

October 14: VIZ Media is expanding its popular Shonen Jump manga brand with the launch of the Shonen Jump Home Video Line.

The line will feature several anime titles on home video and DVD based on the series that originally appeared in the Shonen Jump monthly manga anthology. FullStory
---
The Hot Spots for Gaming Jobs
Where is the right place to move so you can land your dream job?

It seems like such a simple factor. If you can get a job after spending all that time and money on classes somewhere, why not go for it? Here's why, buddy boy/girl, where you end up - even if you don't plan on staying there for long - will determine things like cost of living, how nice a place you live in, what kind of benefits you'll gain along with the salary, how big that salary itself is and where you'll head to if the grass starts looking greener. FullStory
---
Hardcore Gamers Vs. The Revolution

For the past month, I have been in a never-ending debate over Nintendo's next-generation system. Like many hardcore gamers, I have questioned Nintendo's path, examined the latest gaming trends like Grand Theft Auto (among other games known to people who never touch consoles), scratched my head when Nintendo said high-definition gaming isn't really important and I screamed WHAT THE...?! when I saw the controller.

If you're hardcore like myself, or know people like me, there needs to be a reason or some logical explanation as to how this controller, or even the next system, could possibly be successful. I think I found it. Brace yourself. This thinking is terribly radical and may hurt your head. FullStory

Nintendo has dropped out of the gaming market.
---
Sony Japan announces silver slimline PS2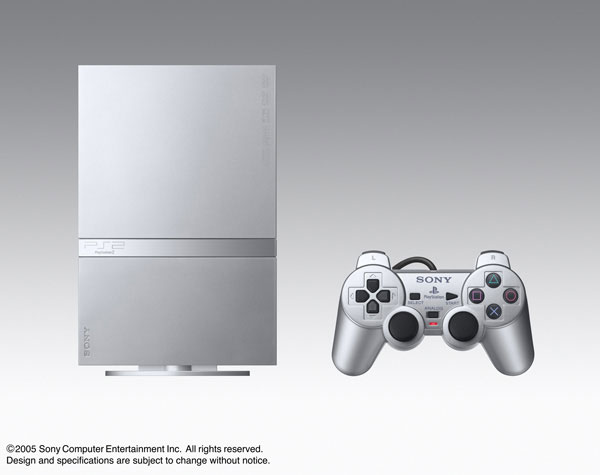 New limited edition system arrives next month, but style has its price; a handful of existing games won't work with the system's latest hardware iteration.
Ever since Nintendo started releasing its Game Boys in every color known to Crayola, visual options have been a near-standard with game hardware. Ordinarily it's not that big of a deal to throw a new coat of paint on the exterior and throw it onto shelves. However, Sony's latest palette-swapped PlayStation 2 includes some changes to the hardware with undesirable side effects. FullStory
---
Xbox 360 controller for Windows hits virtual shelves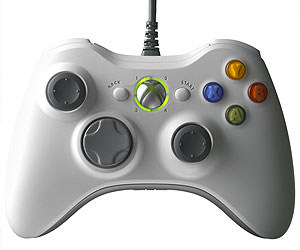 Microsoft has officially announced the Xbox 360 controller for Windows. The wired version of the Xbox 360 controller plugs straight into a USB port on your PC, and operates via a driver downloaded from Windows Update. FullStory
---
Best Buy flub hawks Tony for PS2 / GCN at five bucks

Best Buy was home to the five dollar Tony Hawk game Sunday morning.
During an internet pricing error, the online division of the #1 electronics retailer priced Tony Hawk's Underground 2 at $4.99. However, the game was only to retail at that price with the purchase of Tony Hawk's American Wasteland, a $49.99 game. FullStory
---
WWE Smackdown! Vs. RAW will support PSP-PS2 link-up
THQ has revealed that the PSP version of WWE Smackdown! Vs. RAW 2006 will be able to swap game data with the PS2 version.

If you buy both the PlayStation 2 and PSP versions of WWE Smackdown! Vs. RAW 2006 you will be able to swap season data to and from each version of the game. This means you will be able to play through a career at home and take it with you on the move with your PSP.

The link-up bonuses don't stop there. Owners of both versions of the game will be able to exchange belts, characters and unlockables between the games. FullStory
---
MVP Baseball 2004 Cheats and Codes for PS2

Unlock all rewards, stadiums, legendary players, uniforms, and more hints. FullStory
---
X-Men Legends II: Rise of Apocalypse Review for PS2

Ultimately X-Men Legends II: Rise of Apocalypse is a treat to play for any Marvel fan and casual gamer alike. I think that all will be able to get something out of this game that gets their heart pounding. FullStory
---
Nintendo, McDonald's get wired

Nintendo Co. said Tuesday that users of its Nintendo DS mobile game console will be able to access its wireless gaming service free at nearly 6,000 McDonald's restaurants across the United States starting Nov. 14.

Nintendo has signed an agreement with Wayport Inc. for the free service. Under the accord, Wayport's Wi-Fi high-speed wireless Internet access service will be extended to Nintendo DS users who patronize the hamburger chain. FullStory
---
Time: Nintendo Revolution will blow your mind

Time adds that Nintendo hopes to shake things up with a wireless controller that will allow players to apply real-world physical experience to games.

"The one-handed grip has motion and position sensors, so if you're playing a Ping-Pong game, you just flick the controller like a paddle. Or, to shoot, take aim and tap a button." FullStory
---
Nintendo DS WiFi Set-up Screens
---