Message Boards
Magic: The Gathering
Yu-Gi-Oh!
Dragon Ball Z
Duel Masters
Pokemon
Vs. System
Megaman
HeroClix
Anime
Yu Yu Hakusho
NeoPets
Harry Potter

- About Us
- Advertise on Pojo
- Our Sponsors

Please Support
Our Sponsors

Pojo's Friday News Page
October 1st - 2005
PRESS RELEASE
Gen Con So Cal
Slated to be the West Coast Gaming Event of 2005

ANAHEIM, CA. (September 26, 2005) Fans of all ages interested in gaming, fantasy and science fiction are gearing up for the third annual Gen Con So Cal Convention set for November17-20 in the Anaheim Convention Center in California. For any one into games, whether electronic, interactive, tabletop or role-playing Gen Con is the place where enthusiasts come together with some of the industries best and brightest designers, manufacturers and distributors to share in everything gaming!

"Gen Con So Cal has by all measures been a success the past two years. Attendance has beaten our expectations and exhibitors enthusiastically participate," said Peter Adkison, CEO of Gen Con LLC. "This year we anticipate an even better show, with more attendees, more exhibitors and events and show highlights unmatched on the West Coast. We look forward to making Gen Con So Cal a great event especially for all those game lovers living on the West Coast."

Gen Con So Cal will be open to the public Thursday, November 17 through Sunday, November 20 with gaming events offered 24 hours a day. On Thursday, the gaming events will take place across the street at the Marriot. The Exhibit Hall and other convention activities will begin on Friday, November 18 at the Anaheim Convention Center, a 933,000 square foot state of the art facility in Anaheim, CA just steps from Disneyland.

Attendees must purchase a badge to gain entrance to the show. Badge pre-registration runs through October 24, 2005, noon PST at www.gencon.com. On-site badge registration starts at 5pm on Wednesday, November 16. A Three -day badges is $45 with pre-registration, or $50 on site. A one-day badge is $20 with pre-registration, or $23 on site. Children 8 and under are free with an accompanying adult. For more information and to register, call (800) 529-EXPO or visit www.gencon.com.
---
PRESS RELEASE
WWE's MONDAY NIGHT RAW is moving from Spike to USA Network on Monday, October 3rd at 8/7C with an unprecedented Live 3-hour Homecoming Event.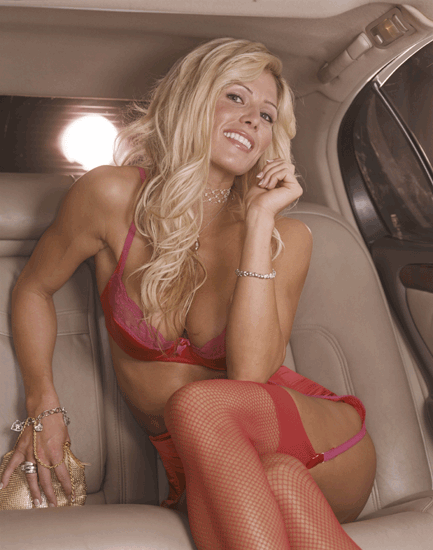 Torrie Wilson of the WWE pictured left... hubba hubba.

STAMFORD, Conn., - World Wrestling Entertainment and USA Network announced today that some of the greatest figures in sports entertainment history will participate in the homecoming episode of Monday Night RAW when it debuts on USA Network live on October 3, 2005, at 9 p.m. (ET).

RAW's USA debut will mark the return of "Stone Cold" Steve Austin, Hulk Hogan, Mick Foley, Triple H, Ric Flair, Shawn Michaels, Kurt Angle, and Mr. McMahon; and will be the debut of WWE Champion John Cena on USA.

Also featured will be the 7' 500 lbs, Big Show, Kane, Edge and Lita, the Intercontinental Champion Carlito, Women's Champion Trish Stratus , World Tag Team Champs Hurricane and Rosey, Shelton Benjamin, Chris Masters, Eugene, Torrie Wilson, Candice, RAW Diva Search winner Ashley, and more.
---
PRESS RELEASE
LARGER-THAN-LIFE LIMITED EDITION DUNGEONS & DRAGONS« MINATURES™ LOOM FOR 2006!

September 27, 2005 (Renton, Wash.) – Bigger is bolder! Wizards of the Coast, Inc., a subsidiary of Hasbro, Inc. (NYSE: HAS), has announced it will launch a new product line of massive DUNGEONS & DRAGONS« Miniatures™ in 2006. Called DUNGEONS & DRAGONS ICONS™, these non-randomized D&D Miniatures™ will be available in two size categories: "Gargantuan" and the even bigger "Colossal," both of which will tower over figures from last year's highly popular GIANTS OF LEGEND™ expansion. D&D ICONS™ will depict dragons and other legendary creatures drawn from D&D lore, and will be fully compatible with the ever-expanding universe of D&D Miniatures™. These limited edition monsters are proportionally sized per D&D roleplaying rules to be either Gargantuan (4" x 4" base) or Colossal (6"x6" base). Wizards of the Coast plans to issue two D&D ICONS™ every year, which will be available for a limited time only following release.

Here Be Dragons!

D&D ICONS™ debuts next June with the menacing Black Dragon, a Gargantuan figure ideal for both the game player and collector. In August, Wizards will release the first Colossal product -- a strikingly painted Red Dragon. Each figure is sold with a full-color map, a playable game scenario and double-sided stat cards, as well an accompanying standard-sized miniature to help start the battle. Like all the figures in the D&D ICONS™ line, the Black and Red Dragons are playable in both the D&D Miniatures skirmish game and any roleplaying campaign, and will be indispensable for collectors of D&D products.

The Minis Success Story

Since the debut of the initial 80-figure HARBINGER™ set in the form of Entry and Expansion Packs in September 2003, DUNGEONS & DRAGONS Miniatures have proved highly successful with players, selling over 10.3 million individual miniatures. The DUNGEONS & DRAGONS MINIATURES HANDBOOK, released in October 2003, offers expanded rules for skirmishes and mass combats, new classes, feats, spells and more. In June of 2004, the 72-figure GIANTS OF LEGEND™ set introduced Huge figures –- at least three times the size of other Miniatures –- that represent classic, larger-than-life D&D icons, from stone golems to gold dragons. Future expansions will continue to provide both roleplaying and miniatures players with an ever-widening range of D&D figures to enhance their collections. More information regarding the development of D&D Miniatures and a special online gallery featuring many of the initial miniatures are currently available at wizards.com/dnd
---
PRESS RELEASE
GameTap's "all-you-can-play" gaming service coming to PCs

Check out the latest GameTap trailer showing the new world of gaming coming to PC's in October:
http://www.electricartists.com/gametap/video/IntrotoGametap.mov

What is GameTap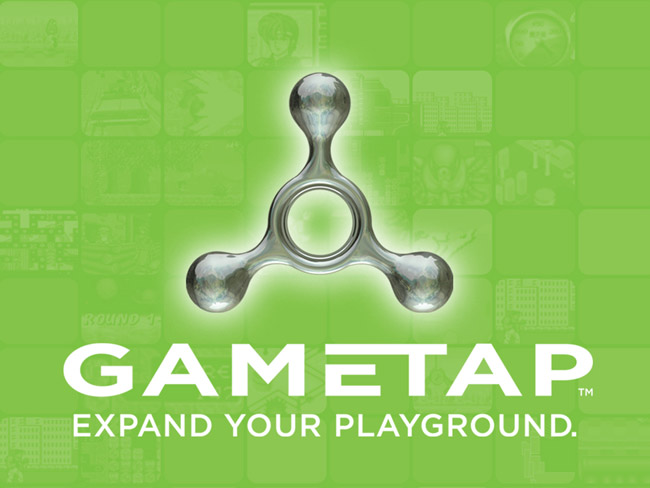 GameTap provides subscribers an "all-you-can-play" gaming service accessible from up to two household computers. To access GameTap, players securely download and install Turner-developed client software from www.gametap.com that acts as a gateway to the GameTap library. Because games reside securely on the PC, not across a network, they act just as if they were still on the console or at the arcade. Fast response times, 3D effects, colors, and characters are all present and accounted for. GameTap supports navigation and game play using both keyboard and mouse, as well as most USB peripherals. For GameTap, Turner has licensed nearly 1,000 games from 17 publishers. The service will launch with 300, and then roll out new titles and programming each week. Programming is created expressly for GameTap – coming attractions and behind-the-scenes peeks that introduce the games and provide background information.
---
DS gets Shonan Jump gaming title Jump Superstars

Perhaps it was with this in mind that Shueisha decided to approach Nintendo to turn their umbrella of manga titles, published in Shonen Jump, into one giant crossover video game.

The plot, as much as there is, mostly surrounds the evil Dr. Mashirito and his plans to take over the four disparate regions that make up "Jump World." Of course, it's up to you and the squad of Jump characters you can assemble to make sure that he can't conquer Jump World once and for all. As to why they don't all just automatically fall in line (or the heroes, at any rate), well, the game never gets around to answering that. Nor do they get around to answering why so many villains don't even bother acting. Just shut up and save your mythical manga universe and be lucky to even have one. I mean, back when I first started gaming, we couldn't even get a Voltron game, and we dealt with it. FullStory
---
Retro Anime: Original 'Astro Boy' coming out first time on DVD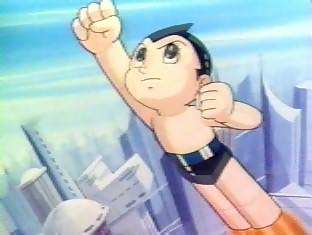 Chicago, IL - For the first time, U.S. audiences will be able to enjoy all 51 episodes of the original Astro Boy Japanese color TV series from Japan's "God of Comics," Osamu Tezuka on DVD. Manga Entertainment is proud to present the Astro Boy Collectors Box Set featuring 7 DVDs (over 25 hours of animated adventure) on November 22, 2005. Each DVD will offer these classic episodes with both the English language dialogue and, for the first time ever, the original Japanese audio tracks.

The premiere anime ever to broadcast outside of Japan, Astro Boy wowed American audiences in 1963 when the original black & white episodes first aired on NBC, finding their way into the highest rated time slot (6:30pm-7:00pm) for the New York metropolitan area. FullStory
---
Popularity of Japanese Comic Books Translates to U.S. Readers

Bye-bye, Archie and Vaeronica. So long, Bugs and Daffy.

There's a new generation of characters in the world of comic books, with names like InuYasha, Ai Yori Aoshi, Naruto and Tohru Honda. They haven't replaced the superhero standbys like Superman and Batman, but they've commanded the attention, and the dollars, of readers of all ages. FullStory
---
Downsized baseball card industry looking to end slump

The shelves are crammed with boxes of baseball cards at Mike Mittrick's store. It gives his customers lots of choices, but also illustrates how the hobby's landscape has become cluttered and confusing for collectors.

Faced with declining revenue in the last decade, the baseball card industry ---- once composed of four major manufacturers ---- has been halved in a matter of months. FullStory
---
Yu-Gi-Oh! The Falsebound Kingdom

Yu-Gi-Oh! The Falsebound Kingdom is a non card based game, instead it uses the actual monsters as an army commanded by people in a Real-time Strategy based RPG. The RTS is the main part of the game where you move your units on the map to bases and to fights. The fights are in RPG format, teams of three fight each other in turn based combat featuring all those RPG moves everyone knows. FullStory
---
Dragonshard, New Dungeons & Dragons Review and Screens

Atari, Inc. and developer Liquid Entertainment today announced that Dragonshard, a real-time strategy (RTS) game for Windows is available at retail stores nationwide. Dragonshard is based on Wizard of the Coast's newest campaign setting, Eberron, and invites gamers to explore the Dungeons & Dragons universe above and below ground. Dragonshard has a unique dual-layer play feature that allows gamers to seamlessly participate in two distinct styles of gameplay: above ground where massive battles reign supreme, and underground where parties crawl through dungeons in search of treasure and more. FullStory
---
Resident Evil 4 PS2 Preview

Many dismissed the concept of a PlayStation 2 port of Resident Evil 4 as a pointless waste of effort; an embarrassment waiting to happen. Whether these premature opinions were borne of partisan conclusion-jumping or valid technical concerns, it's not entirely clear, but few expected Capcom to be able to bring its much-admired GameCube masterpiece to the PS2 without some hefty compromises. Surely the creaking architecture of the veteran Sony machine would be unable to cope with the lavish demands of Capcom's survival-horror epic and PS2 owners would be left with nothing but a pale facsimile of the glorious Cube original? FullStory
---
PSP Vs DS vs GBM - The Nintendo DS

A new era in handheld gaming is about to begin. Today we examine the Nintendo DS.

A new era of handheld gaming is upon us. The eternal domination of Nintendo is actually under some serious threat. Competitors have come and gone without a second glance, but this time, they're up against an opponent who has the ability to compete with them, whatever the cost. And this same opponent has easily dethroned them from the home console market as well. On September 1st, Sony officially entered the worldwide handheld console market with a European and Australian release of the PSP. FullStory
---
INTERVIEW: CALL OF DUTY 2: BIG RED ONE

We convened a council of war and sat down with developer Treyarch's Creative Director Christian Busic, to hear about how Call of Duty 2: Big Red One, could change the face of current-gen warfare forever. FullStory
---
Final Fantasy Joins Dragon Quest on PS2

Final Fantasy XII may be long in the coming, but you'll be able to savour it soon.

The biggest game of the last few years in Japan is PlayStation 2 RPG Dragon Quest VIII, Square Enix's latest instalment in the genre defining series. The company has announced that when the game ships in North America later this year, it will come with a playable demo for Final Fantasy XII, the hotly anticipated next game in the company's other popular series. FullStory
---
Go on tour with some of the best golfers in the world with Tiger Woods PGA Tour 06.

TIGER WOODS PGA Tour 06 is scheduled for release on 22nd September (PC), and 6th October (PS2, Xbox). Tiger Woods PGA Tour 06 features 8 new courses and 15 other PGA Tour players to choose from. Go head to head with some of the best in the world including Tiger Woods himself.
Create your own golfer and perfect your skills to make perfect tee shots or to sink those match winning puts with the likes of Tiger or Jack Nicklaus right on your heels. Your career starts here - go out and earn million dollar sponsorship and who knows you might even surpass Tiger Woods on the overall money list. FullStory
---
Pokemon Dungeon: First Details

Pokemon Dungeon has been in development for several months now. However, details regarding the nature of the title have only recently emerged.

Fans of the Nintendo DS have been awaiting the arrival of a Pokemon game for the system since its launch in late November. It is now known that Dungeon will indeed be the first game in the series to release for the portable when it releases this November in Japan. FullStory
---
Nintendo DS price drop

The Nintendo DS will reduce in price by 10 percent across Europe on October 7, a few weeks after Sony launched its rival portable machine. FullStory
---
Highly Anticipated Dragon Ball Z Game Goes Gold

LYON, FRANCE - 28 September 2005 - Atari today announced that development is complete on Dragon Ball Z®: Budokai TenkaichiTM for the PlayStation®2 computer entertainment system. Dragon Ball Z: Budokai Tenkaichi is a 3D fighting action game and the first title in the respected series to allow players to battle in true 3D. FullStory
---