Message Boards
Magic: The Gathering
Yu-Gi-Oh!
Dragon Ball Z
Duel Masters
Pokemon
Vs. System
Megaman
HeroClix
Anime
Yu Yu Hakusho
NeoPets
Harry Potter

- About Us
- Advertise on Pojo
- Our Sponsors

Please Support
Our Sponsors

Pojo's Friday News Page
June 10th - 2005
Anime Vegas Con 2005 press release

FOR IMMEDIATE RELEASE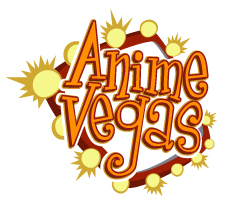 LAS VEGAS TO HOST 2ND ANNUAL ANIME VEGAS CONVENTION AND LEAGUE OF ANIME STARS: Anime Vegas Convention, October 28-30, 2005

Either you're in or you're out! Either you already know what's happening in Vegas on Halloween weekend, 2005, or you don't care. If you're one of the 1,019 anime enthusiasts, who attended the First Anime Vegas Convention in 2004, you have collectively convinced the staff volunteers to begin organizing the Second Anime Vegas Convention scheduled October 28-30 at the Cashman Center, Las Vegas Nevada.

Activities and features will include Anime Screenings, Dealer's Room, J-POP Video Showcase, Cosplay, Anime Music Video Contest, Electronic Gaming, Cartoon Mogul's Big Cartoon Exhibition (www.cartoonmogul.com), and a dozen or more invited guest, from the Anime industry.

Confirmed guest scheduled to appear in person:

Artist and Voice Actress Samantha Inoue Hart of powerhouseanimation.com and ADV Films (Sakura Wars the TV series, Final Fantasy: Unlimited).

Artist Hide-san, www.playgroundpop.net small-press/Indies.
ADV Films:

Voice Actor Greg Ayres (Neon Genesis Evangelion, Full Metal Panic).
Voice Actress, Script Adapter Monica Rial (Rahxephon, Steel Angel Kurumi, Noir, Gantz, Full Metal Panic, DNAngel, Supermilk-chan, DNAngel, Madlax, Gatchaman and Excel Saga).

Four Kids Productions:

Voice Actor and Voice Director Darren Dunstan (Yu-Gi-Oh, Pokeman).
Voice Actor Wayne Grayson (Yu-Gi-Oh, Pokemon, F-Zero Falcon Densetsu, Teenage Mutant Ninja Turtles).
Voice Actress Megan Hollingshead (Pokeman, Yu-Gi-Oh).

FUNimation Productions:

Voice Actress Laura Bailey (Dragon Ball Z, Full Metal Alchemist, Kodocha)
Voice Actress and Scriptwriter Colleen Clinkenbeard (Lupin, Full Metal Alchemist, Case Closed, Kodocha).
ADR and Voice Actor Mike McFarland (Dragon Ball, Dragon Ball Z, Dragon Ball GT, Lupin The Third (Movie Specials), Fruits Basket, Full Metal Alchemist).

West Coast Anime Mafia:

Liam O'Brien, Anime Voice Actor, Scriptwriter, and ADR Director (Koi Kaze, Rumiko Takahashi Anthology, DearS, Boys Be, Comic Party, His & Her Circumstances, Duel Masters, Paranoia Agent, Texhnolyze).
Actor, Writer, and Director Sam Regal (Daphne in the Brialliant Blue, Shingu, Rumiko Takahashi Anthology, Boys Be, Comic Party, Paranoia Agent, K.O. Beast, Texhnolyze, Ikki Tousen, Yu-Gi-Oh!, Shaman King, Pokemon).
Voice Actor, Script Adapter, and Director, Patrick Seitz (Koi Kaze, Texhnolyze, R.O.D. the TV, Hellsing, Daphne in the Brilliant Blue, DearS, Ikki Tosen, Paranoia Agent)
Voice Actress Jennifer Sekiguchi (FLCL, Koi Kaze, Ultra Maniac, Tenho Tenge, Snow Fairy Sugar, Haibane Renmei, Cybuster)


Anime Vegas is a non-profit organization to promote awareness of Japanese Culture and Entertainment in Las Vegas, providing a public forum for those, who share an interest in Anime, a subculture of animation fans. Because of Anime's viral popularity across the nation and around the world and the growing number of Anime enthusiasts and clubs, in the city, adding "Anime Vegas," to the repertoire of events, within the convention capital of the world, made perfect sense.
---
WizKids Releases Pirates of the Revolution

June 8, 2005 (SEATTLE) — WizKids Inc., makers of the popular Mage Knight®, HeroClix® and MechWarrior® collectable miniatures games (CMGs), is proud to announce the release of Pirates of the Revolution™, the newest standalone expansion for the Pirates constructible strategy game™ (CSG).

"Pirates of the Revolution blends history with the highly successful Pirates formula," said Mike Samora, vice president of Sales and Marketing at WizKids®. "The Americans are fully introduced, and they capture the spirit of naval combat leading up to and during the American Revolution." The expansion also adds game-changing events and fire effects to the madcap search for plunder.

Everything one person needs to play comes in one low-priced (MSRP
$3.99) Game Pack. Game Packs are available wherever collectable cards are sold.
---
4KIDS ENTERTAINMENT AWARDS U.S. VIDEO RIGHTS TO FUNIMATION ENTERTAINMENT FOR HIT ANIMATED SERIES WINX CLUB Girls' Empowerment Property Winx Club Comes to Home Video July 12, 2005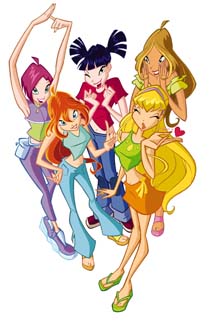 FOR IMMEDIATE RELEASE:

New York, N.Y. (May 25, 2005) - 4Kids Entertainment, Inc. (NYSE: KDE) has reached a distribution agreement with FUNimation Entertainment for the U.S. video rights to hit animated series WINX CLUB.

The WINX CLUB series continues to build a strong audience Saturday mornings on 4Kids TV. Winx Club is #1 in its time period among broadcast networks based on Girls 6-11 for the weekend ending May 14, 2005.*

The series offers a modern day twist on the timeless clash between good and evil, featuring five bewitching, beautiful teen girls with a passion for fashion and a flair for magic!

"After witnessing the strong broadcast and growing merchandise success of the WINX CLUB, we are excited to be working with 4Kids Entertainment to bring this delightful and empowering new girls' property to the home video market," said Gen Fukunaga, president and CEO of FUNimation Entertainment.

The five members of the WINX CLUB - Bloom, Stella, Flora, Tecna and Musa - are different types of fairies. Each carries powers that are closely related to the element of their nature- Stella of the Winx Club draws her energy from the sun and moon, while Flora of the Winx Club is a nature fairy, deriving her strength from plants and flowers.

While the job of battling the forces of evil is hard work, the WINX CLUB friends certainly know how to do it in style!

The WINX CLUB is produced by Rainbow S.rl., a leading Italian animation company, and adapted for the U.S. by 4Kids Entertainment.

"The quality animation, compelling story lines and colorful characters make for a captivating series that young girls are drawn to," said Joe Lyons, Director of Home Media Entertainment at 4Kids Entertainment. "We are confident that FUNimation Entertainment will enjoy a terrific sell through success with the WINX CLUB property."

FUNimation Entertainment has scheduled the release of WINX CLUB for July 12, 2005. The DVD will be available at major mass retailers nationwide and includes a free WINX CLUB collectible game card by Upper Deck as a bonus and sneak peeks of the WINX CLUB comic book and Magical Fairy Game as DVD extras.

*
SOURCE: Nielsen, NTI May 2005
---
Konami Announces YGO Tournament

Konami of Europe kicks off its 2005 Yu-Gi-Oh! tournament in June, with fans of the brilliant Yu-Gi-Oh! World Championship Tournament 2005 for GameBoy Advance competing for a chance to take on winners from all over the globe in the grand final in Tokyo. FullStory
---
Nintendo invites shoppers to its retail World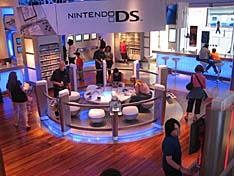 In Manhattan, flagship retail stores aren't just about merchandise.
They're brand temples. Apple's SoHo outpost is a stark white paean to minimalism, built around a floating glass staircase that hints of a mysterious realm waiting for those who ascend. Sony Corp.'s Madison Avenue showcase lets shoppers stroll through gadget-packed mock rooms and envision themselves coming home to pop a DVD in a 400-disc player, after pausing to give the robotic dog a pat. FullStory
---
Pokemon XD Gale of Darkness first shots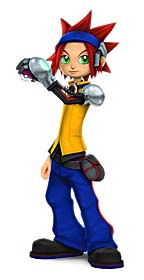 Curious gust of wind blows pocket monster images our way

From the very first moment that herds of huggable pocket monsters emerged from the long grass, poke-mentalists have been waiting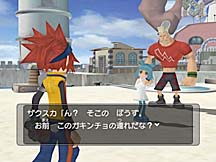 patiently for a console-based Pokemon RPG.

Now, 10 years on and more than 100 million games later, the wait is nearly over as Pokemon XD Gale of Darkness creeps into view on the release schedule horizon. FullStory
---
20-Year-Old Pokemon Master Heads to Japan as Pokemon Emerald Arrives in Stores; Orlando, Fla. Native Has Loved Collecting and Battling Pokemon Since 1998

There's a new champion in the Pokemon(R) universe, and he heralds from an unusual realm: Orlando, Fla. Chris Darling, 20, bested more than 36,000 registrants across the United States and Canada in tests of Pokemon knowledge to be crowned Nintendo's Pokemon(R) Emerald Ultimate Frontier Battle Brain. On April 30, Darling sent his Pokemon into battle at the Pokemon Emerald Battle Tower (Seattle's landmark Space Needle) and defeated 12 other finalists to win a trip for two to the new Pokemon The Park 2005 in Nagoya, Japan. FullStory
---
Bandai to support Nintendo Revolution

Namco could follow suit as companies prepare for September merger

Bandai, the owner of popular gaming franchises Gundam, Digimon and .hack, has announced plans to produce games for the Nintendo Revolution, according to a report on Japanese website FujiSankei Business.

The news means that fellow Japanese giant Namco is also likely to support the Revolution, since the two companies are set to merge this September. Together they will form NamcoBandai Holdings, which will be the third largest games company in Japan. FullStory
---
Nintendo making DS, WiFi hotspots

Nintendo has announced that they will be creating 1,000 WiFi, DS stations in Japan. This is so that DS owners can play online for free, reports Reuters news service. The stations or "hotspots" will be in department and toy stores where Nintendo products are sold.

The Japanese project will act as a model for an extended service in North America. FullStory
---