Message Boards
Magic: The Gathering
Yu-Gi-Oh!
Dragon Ball Z
Duel Masters
Pokemon
Vs. System
Megaman
HeroClix
Anime
Yu Yu Hakusho
NeoPets
Harry Potter

- About Us
- Advertise on Pojo
- Our Sponsors

Please Support
Our Sponsors

Pojo's Friday News Page
July 22nd - 2005
NASCAR And WizKids Team Up For Race Day Game

July 19, 2005 (SEATTLE) — WizKids Inc., creators of the runaway hit games Pirates of the Spanish Main™ and HeroClix®, are proud to announce a licensing agreement with the National Association for Stock Car Auto Racing (NASCAR) for Race Day™, a constructible racing game featuring cars of 22 of the top drivers and cars in the NASCAR NEXTEL Cup Series, including Jimmie Johnson (driver of the No. 48 Lowe's Chevrolet), Jeff Gordon (driver of the No. 24 DuPont Chevrolet), Tony Stewart (driver of the No. 20 Home Depot Chevrolet).

"We couldn't be more excited to work with NASCAR on this thrilling game," said Mike Samora, vice president of Sales and Marketing at WizKids®. "Race Day captures all the excitement of a NASCAR race in an affordable, fun and fast-playing package. Players collect and assemble their favorite cars and play against their friends and family, drafting and "stepping on it" all the way to the checkered flag."

Race Day will be sold in Game Packs (MSRP $3.99) that contain everything two people need to get into the race: two randomly inserted constructible cars, one "resource" card, a set of rules, a die, and a track play mat. There are 30 cars to collect, each with its own special ability and rarity. Players can build their car collections out of additional Game Packs, which will be available wherever trading cards are sold.
---
Yu-Gi-Oh! Capsule Monster Coliseum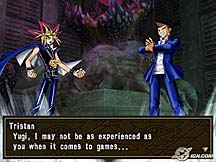 Good game in general


Well, I first came around Capsule Monsters with the GB game, and CMC is pretty much what I expected from it. Similar way to play, except it would had been interesting to see a game mode like the one from the GB game, kinda like a RPG. FullStory
---
Medal of Honour : European Assault

When video games first set foot on the blood soaked beaches of World War Two, Electronic Arts were leading the charge with Medal of Honour. Time has not been kind to the venerable series however; it has gotten progressively worse, hitting rock bottom with last year's Medal of Honour: Rising Sun.

For this reason, you can understand my scepticism when booting up Medal of Honour: European Assault…but in all honesty, I have to say that I was pleasantly surprised. European Assault puts you in the boots of US Army Lieutenant William Holt, apparently one of the first field agents of the Office of Strategic Services or OSS. As LT Holt, you'll be thrown into various conflicts throughout Europe and in true Medal of Honour style, ultimately play a pivotal role in defeating the Nazis.

European Assault is not an ultra-realistic recreation of Infantry combat in war-torn Europe and it never claims to be. It is pure, unadulterated arcade action within a historical setting and unlike its most recent predecessor is actually fun to play. Yet some might find this an apologetic excuse for a lacklustre experience, so what does the latest Medal of Honour campaign bring to the war-table? FullStory
---
Comic-Con Is Geek Heaven

Batman banters with Duff Man. Two Jedis jeer at a seedy old Spock and a paunchy Lieutenant Worf. X-Man (or Woman) Storm talks about the weather with a handful of Stormtroopers, while a slightly overage Wonder Woman gossips with two Gandalfs, a Greedo and a Gollum.

Oh, and there's a Playboy bunny in the corner signing her photo, "To Frodo, with love."

Once again, it's Comic-Con, where fantasy worlds collide. FullStory
---
Movie Theaters All Comic-Booked Up

Comic-book movies are a big focus at Comic-Con these days, with another one, "The Fantastic Four," just crossing the $100 million mark.

But the movie that had everyone buzzing at this year's comic convention was "Superman Returns," the highly anticipated film from "X-Men" director Bryan Singer scheduled to hit theaters next June. FullStory
---
Rogue Galaxy Update
A few details on Level 5's new PS2 RPG.

We've managed to verify earlier reports of a new PlayStation 2 RPG from Level 5, the maker of Dragon Quest VIII and Dark Cloud. Rogue Galaxy is indeed the "next RPG" that the company has had a teaser for at its website since early last year, and Sony Computer Entertainment will be serving as publisher.


Since our first report, we've managed to learn a few extra details from the latest issue of Famitsu. Rogue Galaxy features cell shaded visuals, which shouldn't be a surprise, given Level 5's previous work. From what we've heard, the game looks better than Dragon Quest VIII, one of the best looking cell shaded games on the PS2. FullStory
---
Who lives in a pineapple in your PS2?

What did Mario start? More party games, this time featuring the cubic pants wearing sponge beloved by so many children (not to mention an ungodly number of adults, including myself.)

Coming with the marvelous subtitle Lights! Camera! Pants!, you'll be able to join Spongebob and friends (and Squidward), in a variety of games. You know the drill by now. This is the umpteenth party game, so it'll be the usual multiplayer riot, and slightly less of a riot in single player. The screenshots show an UmJammer Lammy style rhythm game it seems. Nice! It's coming on PS2, Gamecube, Xbox and PC. That's a lot of systems! Though I hardly imagine people crowding around the PC. (One would hope it has online play.) FullStory
---
Sex mod exists in PS2 SA - Firm lied in press release?

It would appear that the PlayStation 2 version of Grand Theft Auto: San Andreas includes the Hot Coffee sex mod, with cheat codes proving the full, highly explicit scenes were not the work of the hacking community. This bombshell wraps up the issue of the origin of the saucy code, proves Rockstar sought to deliberately mislead the public and adds weight to calls from conservative groups to have tighter controls on videogame content. FullStory
---
Gamer Wristbands
UK gamers will have a chance to show off their gaming sprit and help charities.

You've seen the yellow LIVESTRONG wristbands that benefit cancer research, the pink wristbands that benefit breast cancer research, the blue wristbands that benefit Tsunami victims, the US Flag wristbands that benefit the Armed Forces Relief Trust and even the red wristbands representing Red Sox Nation. Now, there are new wristbands on the way, and they're aimed at the 20 million gamers in the United Kingdom.

The new wristbands, from the The Entertainment Software Charity (ESC), the computer and video games industry's official charity, will be cheap and will make a statement. Plus, they help charities that deal with youth. FullStory
---
News: Download Pokémon Anime onto GBA

Nintendo are offering gamers a chance to download episodes of the Pokémon anime onto a blank GBA cart and watch it on their GBA or DS. While this may not interest people who don't like the show, it does have potential to turn into something for films and other television programs.

People in Japan now have the opportunity to visit a vending machine and purchase their favourite (from a certain selection) Pokémon episode and have it downloaded onto a blank GBA cart, meaning you can watch Ash and co while on the go! FullStory
---
Splinter Cell: Chaos Theory for Nintendo DS

It took quite a while after he graced the consoles and PC in Splinter Cell: Chaos Theory, but Sam Fisher has finally made his debut on the Nintendo DS.

Armed with everything from a silenced pistol to the driest humour in video games, Ubisoft's favourite spy saves the world yet again on the DS. FullStory
---
Worms infest the Nintendo DS and Sony PSP

Looks like there'll finally be a game putting the Nintendo DS's touch screen to the maximum (destructive) use, as Team 17 have announced a DS version of the popular 'Worms' franchise. It'll also be available for the Sony PSP, making use of the analogue stick for aiming of exploding sheep/rockets/airstrikes. FullStory
---
Dragon Ball Z: The Legacy of Goku II
An excellent sequel to a horrible game.

ATARI has never really gotten my attention as of late, but with Dragon Ball Z: The Legacy of Goku II, I must say that they'll be getting a whole lot more of my attention. Despite that their first Legacy of Goku sold very well, the gameplay and other mechanics were horrible - and yet they created a sequel which helped revive the true spirit of Dragon Ball Z. This game is a HUGE improvement - even small things like the font size/color have been improved. This is an EXCELLENT game... FullStory
---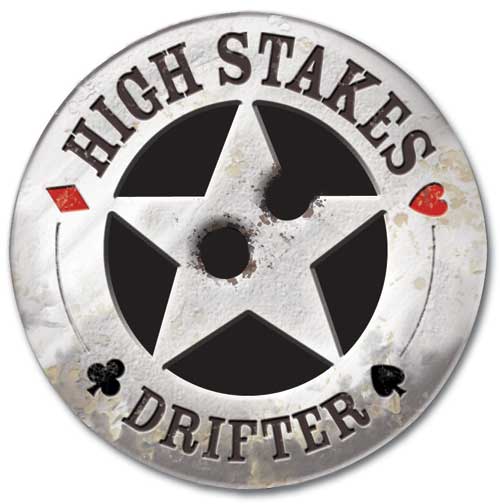 High Stakes Drifter

WizKids will introduce it's first Collectable Card Game (CCG) set in the wild west called, High Stakes Drifter! High Stakes Drifter mixes the excitement of betting and bluffing in a saloon-style game with the customizable fun of a CCG. Unlike many CCGs, High Stakes Drifter becomes increasingly fun as more people join the game. The game uses a betting and bluffing system similar to Hold 'Em where players challenge each other based on Skills, Smarts, and Luck. High Stakes Drifter also features Kicker Chips that are included in the Starter Set and every Booster Pack. The Kicker Chips can have positive or negative effects on game play. See WizKids for more details.
---