Pojo's Friday News Page
December 23rd - 2005
PRESS RELEASE
GEN CON JOINS NEW YORK COMIC-CON AS CO-SPONSOR Leading Gaming Show Brings Its Expertise to New York

Norwalk, CT, December 18, 2005: Reed Exhibitions has announced that Gen Con will be an official show sponsor of its brand new event, New York Comic-Con, which will take place February 24th - 26th in New York City. Gen Con is an industry leading event for the gaming, fantasy and science fiction communities and attracts a large and devoted following. It currently organizes two conventions, one in the fall in Los Angeles and the other in the summer in Indianapolis. New York Comic-Con will be a major convention for comics, games, anime, and other related industries based on the East Coast and has already attracted compelling guests, celebrities, and innovators. The show has also attracted numerous co-sponsors.
---
Early series of Astroboy spawned an industry with a massive following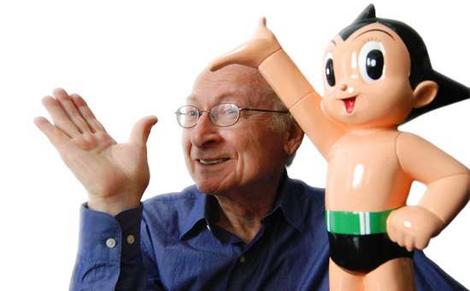 Japan and cartoons. The combination seems so obvious now, but, in 1963 when Fred Ladd got a call from NBC Enterprises about a children's TV show called Tetsuwan Atomu, his first reaction was "Japan? There's no animation in Japan." FullStory
---
Secret Game in Xbox 360 Advert

The latest Xbox 360 advert has a hidden game within it that can be accessed by pressing the red interactive button on your digital remote. FullStory
---
Sex in Xbox scandal

THE GAMING boards are all of a flutter about an advertisement on Craigslist that claimed to be from two women prepared to trade sex to get their paws on an Xbox 360. FullStory
---
Sony's 10.3-megapixel digital camera creates super photos

Digital cameras are one of the hottest-selling items this holiday season. For those still weighing the all-too-numerous choices, a new 10.3-megapixel camera from Sony could quickly leap to the top of your wish list. FullStory
---
Rogers & Sony Ericsson Introduce the SE600i Walkman Phone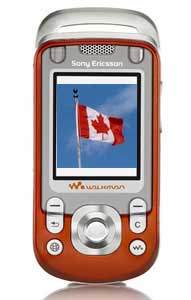 Look Canada, here comes the Sony Ericsson W600i, the great white north's first Bluetooth-enabled Walkman phone. You may have read a bit about the SE 600i in the past, but in case you haven't, here's a rundown of features. FullStory
---
Pokemon card city champs crowned
Contestants used trading cards 'powers'

Twenty-eight Pokemon enthusiasts turned out at the Ocean Springs library Sunday afternoon to compete for the Pokemon Trading Card City Championship. Contestants competed in three age divisions: 10 and under, 11 to 14 and 15 and over. FullStory
---
Pokemon Trozei

Lucy Fleetfoot is a secret agent for Secret Operations League ("SOL"), whose mission it is to rescue stolen Pokémon from an evil organization known as the "Phobos Battalion." In story mode, the player's goal is to stop the Phobos Battalion and to discover why it is stealing Pokémon. How to progress through the game: Using the stylus, players can line up four Pokémon puzzle pieces in a row (vertically or horizontally) to create a "Trozei" and add Pokémon to their Trozei List. FullStory
---
Pokemon USA threat leads to gene name change

The name of a cancer-causing gene has been changed from "Pokemon" to Zbtb7 after Pokemon USA threatened legal action to keep scientists from referring to the gene by the game's name, according to an article in science journal Nature.

In January's issue, geneticist Pier Paolo Pandolfi of the Memorial Sloan-Kettering Cancer Center in New York describes the cancer-causing POK erythroid myeloid ontogenic gene, calling it Pokemon.

The gene in question is part of the POK gene family that encodes proteins that turn off other genes. POK proteins are critical in embryonic development, cellular differentiation and oncogenesis, according to the National Cancer Institute. FullStory
---
Nintendo Advocating Piracy?

The New York Times has run an article which attempts to claim that Nintendo is an advocate of music piracy through the comments of Animal Crossing's K.K. Slider. The offending comment from K.K. Slider: "Those industry fat cats try to put a price on my music, but it wants to be free." Further, in the game K.K. Slider gives away copies of his music. FullStoryKirby creator working on new project

Masahiro Sakurai is making a new LCD game with former Sega hardware developers.
Former Hal Laboratory producer Masahiro Sakurai may be creating the next Smash Brothers for Nintendo's Revolution, but Famitsu reports that he's also been working on smaller projects. Sega announced that it is releasing a new LCD game on February 23 in Japan, which will be based on its popular MushiKing arcade card battle game. MushiKing isn't a widely recognized title in America, but it's a major hit with kids in Japan, where more than 11,000 machines are installed nationwide in toy stores and other locations. FullStory
---