Pojo.com's Magic News
Pax West Recap - September 2016
Did you hear? Magic: The Gathering made a splash this past weekend at PAX West by celebrating the upcoming Kaladesh set and making some big announcements for fans of the game.
Here are the key moments from PAX weekend:
<![if !supportLists]> ˇ <![endif]> The Kaladesh Street Fair was a sight to behold! Modeled after the Inventor's Fair that takes place throughout the story on Kaladesh, 9th Avenue in Seattle was transformed into a bustling fair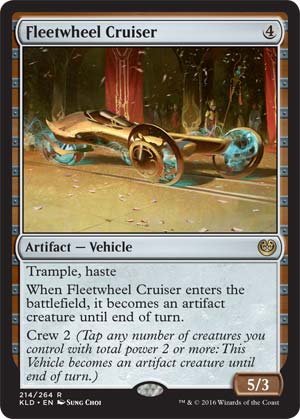 featuring a blacksmith, a glassblowing workshop, and other inventions and creations from local artists that delighted the senses.
<![if !supportLists]> ˇ <![endif]> New mechanics debuting with the Kaladesh set include energy, vehicles, and fabricate. In-depth info about the new mechanics can be found on the Magic site.
<![if !supportLists]> ˇ <![endif]> Preview cards galore! You can see the latest in the Kaladesh Card Image Gallery.
<![if !supportLists]> ˇ <![endif]> The team detailed the fascinating "Aetherpunk" aesthetic of Kaladesh. Check out this article for more.
<![if !supportLists]> ˇ <![endif]> A new Magic World Champion has been crowned! Brian Braun-Duin kept a calm head through all four days of the 2016 Magic: The Gathering World Championship, overcoming some of the most epic games in the finals to win $70,000 of the $250,000 prize pool and claim his title.
<![if !supportLists]> ˇ <![endif]> Check out the recap video of the full weekend here: https://youtu.be/8QwZ7UTbH0k