Pojo.com's Magic News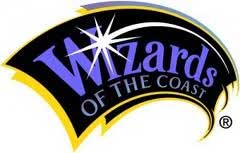 April 12, 2012
Following the release of the Magic: The Gathering Toolbox for iPhone in February, the Toolbox is now available for Android! This free app allows players to build decks, research strategies, and find events, and also serves as an advanced life counter for your Magic games. Keep up to date with Daily MTG, and get your deck built for your next Friday Night Magic! You can even search and filter all 11,000+ Magic cards, and, as new card sets get released, players can pay a small fee to update the deck builder with the latest content.
You can download the app at the following link:
<![if !supportLists]> ˇ <![endif]> Android: Google Play (https://play.google.com/store/apps/details?id=com.wizards.toolbox)
For more information and additional screenshots of the iPhone app, see the original Magic Arcana post on the Wizards.com website. Let me know if you have any questions!
Best,
-Mark