Pojo.com's Magic News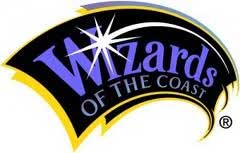 Follow Pro Tour Dark Ascension
Live this weekend!
February 8, 2012
Pro Tour Dark Ascension is taking place this weekend (February 10-12) in Honolulu and Wizards of the Coast is going to be amping up their online coverage of the event including a live stream showcasing all three days of Magic: The Gathering action!
Fans can watch comprehensive live coverage, check out interviews with R&D members, take a look at deck techs on the new Standard decks, hear interviews with key players, and view other exclusive content! Additional online and social media content that you won't want to miss can be found below.
How will the new cards shake up Standard and Booster Draft formats? Now your readers will be able to tune into the official Magic coverage of the Pro Tour to find out!
<![if !vml]>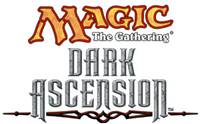 <![endif]>
Live stream Event
<![if !supportLists]> ˇ <![endif]> A three-day live stream via TwitchTV where fans can watch comprehensive coverage featuring Rich Hagon, Brian David-Marshall, Sheldon Menery, and Rashad Miller. One match will be covered on camera each round with original content running between matches.
<![if !supportLists]> ˇ <![endif]> To keep up with matches not featured on the live stream, fans are invited to join the Pro Tour Live Blog via CoverItLive (beginning the evening of February 10). Here readers can drop in on any match and join Magic pros while they discuss emerging strategies, new cards and address questions and topics fans want to discuss most and any other breaking news that develops over the weekend. On top of that, R&D members Aaron Forsythe and Zac Hill will be taking a deeper dive into the Dark Ascension set.
Fantasy Pro Tour on Facebook
<![if !supportLists]> ˇ <![endif]> Fantasy Pro Tour on Facebook will challenge fans to solve the Standard metagame by picking the cards they think will have the biggest impact at the Pro Tour. Fans will be awarded points based on how often those cards are used in the top-performing decks and simultaneously earn bragging rights as other Magic players compete and rank among players around the world.
Friday Night Countdown
<![if !supportLists]> ˇ <![endif]> On Monday, February 13, Wizards is launching Friday Night Countdown, a new video project that will recap the Pro Tour event in an easy-to-digest 20-30 minute show that will get players ready for their next big Friday Night Magic event! Keep an eye on MTG Daily for the Countdown following the Pro Tour.
<![if !vml]>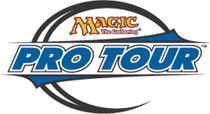 <![endif]>