Pojo.com's Magic News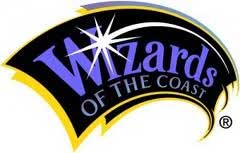 10.05.11 - The new gothic horror-themed set, Innistrad, is resonating well with Magic players across the globe generating an estimated 32 percent increase in player participation and 14 percent increase in number of events being run as compared to Scars of Mirrodin.

"We're so excited to see players and stores so engaged in these fantastic pre-release events," said Elaine Chase, Brand Director for Magic: The Gathering at Wizards of the Coast. "We're attributing the increased player and store participation to an awesome set combined with the addition of Planeswalker Points, which has really encouraged people to get to their stores and experience all that Magic has to offer."

Innistrad released on Friday September 30th, with Launch Party celebrations being held all over the world. Initial reports also indicate that Launch Party attendance will break previous records set as well. For more information about Magic: The Gathering and Innistrad, visit magicthegathering.com.