Pojo.com's Magic News
January 5, 2011
Sony Online Entertainment Unleashes Black Mana
Hey Magic: The Gathering Fans,
Get ready.... the launch of Magic: The Gathering - Tactics is right around the corner! In preparation, Sony Online Entertainment is delivering the destructive Black Mana, bringing fans the corrupt creatures and deceiving spells appearing in the upcoming online animated grid-based tactics PC title due out this winter.
Malevolent, selfish and corrupt forces empower Black Mana magicians to return spirits from the dead, leach life from opponents and terrify weak-willed creatures. Planeswalkers will bring the occult forces of Black Mana to the battlefield, including the destructive Avatar of Woe, the legendary Lord of the Pit and the shadowy Royal Assassin.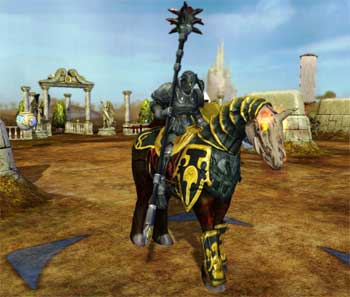 Furthermore, Magic: The Gathering - Tactics is now in BETA. To access our Beta program, please send along your SOE Station ID and email address so we may flag your account for premium content. For more assets and information about the game, feel free to visit the official Magic: The Gathering Tactics website and Facebook Page.

The game's website is here .Magic: The Gathering - Tactics for the PC and PLAYSTATION« 3 computer entertainment system brings the iconic characters, spells and settings from the world's premier trading card game to life in stunning 3D!