Pojo.com's Magic News
January 5, 2011
SONY ONLINE ENTERTAINMENT RELEASES
MAGIC: THE GATHERING - TACTICS ™ FOR PC
The Free to Download and Play Strategy Game Invites Players to
Experience a New Dimension of Magic ™
Denver, Colo. - January 24, 2011 - Magic: The Gathering - Tactics™, a free-to-play online tactical strategy game from Sony Online Entertainment LLC (SOE), in collaboration with Wizards of the Coast LLC, is now available for download on the PC at www.MagicTheGatheringTactics.com. Magic: The Gathering - Tactics puts players worldwide in the role of a Planeswalker, a powerful mage commanding devastating spells and iconic creatures from all five colors of Magic™ in intense online tactical battles set across richly illustrated 3D environments.
"Working to expand the boundaries of the world's best-known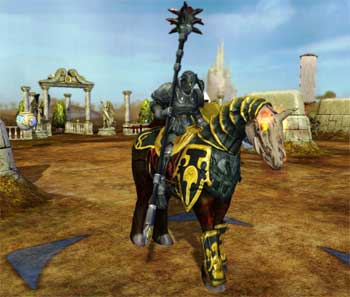 trading card game - a game I've played and loved for years - has been our goal from the very beginning to capture each enchanting aspect of the Magic franchise - the challenge, collectability and fierce competitiveness - into one fantastic online community," said John Smedley, president of Sony Online Entertainment. "By bringing Magic's Planeswalkers and iconic creatures such as Mahamoti Djinn, Nightmare, Bogardan Hellkite and Force of Nature to a 3D animated, tactical battlefield, we're continuing the storied tradition that has mesmerized Magic fans for years while introducing the world of online gamers to the magic of the Multiverse."
Developed and published by SOE, creators of the critically acclaimed EverQuest® and recently launched DC Universe™ Online, Magic: The Gathering - Tactics re-imagines the world-renowned trading card game as never before. From implementing the righteous powers of White mana and painting with the illusions of Blue, to embracing the amorality behind Black, the fury of Red or the natural force of Green - Tactics players will tap a universe of power to defeat both AI and online opponents.
Gamers can compete online against other players from around the globe in head-to-head battles or in competitive tournaments, or face the challenging chapters of the game's story-driven single-player campaign. Players can level up their own unique Planeswalker avatar as they build powerful spellbooks with in-game booster packs available for purchase. In addition, Tactics players can progress through color-based talent trees, purchase additional campaign chapters or enter massive online tournaments with top-tier spells and unique prizes at stake.

Magic: The Gathering - Tactics
offers a number of features, including:
A New Experience

: Characters, creatures, spells and settings from the rich world of Magic, fully realized in 3D.

Unleashing the Power

: As a powerful Planeswalker, players cast devastating spells such as Fireball, Doom Blade, Pacifism and Lightning Bolt, and control incredible creatures like Serra Angel, Lord of the Pit, Colossus of Sardia or Reya Dawnbringer.

Tournament Battles

: Connect and combat online against legions of gamers worldwide for intense battles of complex strategy in both casual and tournament formats.

Free Access to the World of Magic: Begin your journey as a Planeswalker in Magic: The Gathering - Tactics and start battling right away for free.
Magic: The Gathering - Tactics is rated T for Teen, with content descriptors for Mild Blood and Fantasy Violence.
To access Magic: The Gathering - Tactics please visit: www.MagicTheGatheringTactics.com.