REVIEWED BY CRAMCOMPANY
Today we'll be reviewing Swordsman from Sinister
I really wanted to review Swordsman, because he is the most ridiculous looking figure since Stiltman, which we reviewed last time. I can not even imagine that Swordsman is a real character; he's like a French Breakfast Cereal Character, minus the cool.
Rookie: 20 points, No Team
<![if !vml]>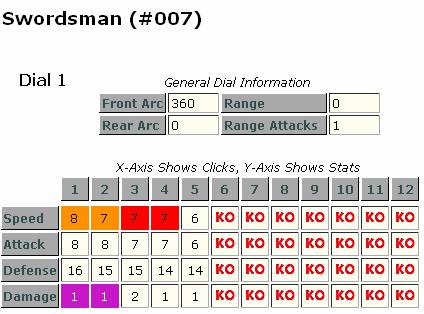 <![endif]>
Experienced: 35 points, Avengers Team
<![if !vml]>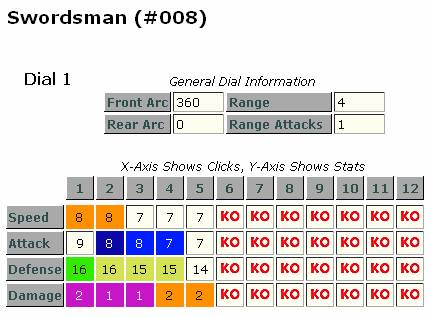 <![endif]>
Veteran: 49 points, Avengers Team
<![if !vml]>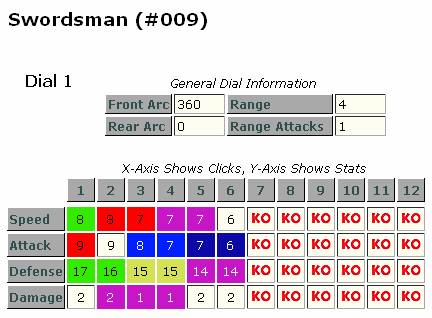 <![endif]>
Who is the Best: Clearly the Veteran with the Charge and Blades Claws is the best, since the others might as well be POGS. Winner: Veteran
MOVEMENT: Charge is good, but he can only move 4. Flurry is great and works well with Close Combat Expert. Force Blast is still pointless.
ATTACK: 9 attack is standard and horrible for the set. Blades Claws makes him roughly playable. Incapacitate will never be used since Close Combat Expert would make him able to hit anybody. Having Psychic Blast at the end of the dial is just frustrating.
DEFENSE: 17 with Energy Shield is amazing, but he's a close combat character so it is not nearly as good. I really wish he had Combat Reflexes in the clicks that has Energy Shield. Willpower is always nice to help him run away.
DAMAGE: His damage actually stays pretty high for the points. As long as he is next to somebody he is going to be useful.
SCULPT: I truly believe that the sculptor went out of his way to make him look even dumber then he should have.
OVERALL:

Blades Claws with Charge is always a good Combo

Nanobots works really well on him

His dial is pretty short

Nice Defense

Bad Attack

Low Charge
Alright here is the deal, why use him and not LE Cheetah or a number of different Wolverines or Tigera? Swordsman is very plain pointless. He's not terrible, he's just doing the same thing a lot of people can do, but not doing it as well. In this case you can judge a book buy it's cover. Nuff said.
HE RECEIVES 3 OUT OF A POSSIBLE 5 THUMBS UP! (Blades Claws and Charge Combo to open always warrants a 3)
The Sets getting much better, but still STILTMAN BETTER BE A GOD!
Good, Bad, I'm the Guy with the Clix
Cramcompany
Questions, comments, sexually confused? Email me at cramcompany@hotmail.com.
Please no hate mail