REVIEWED BY CRAMCOMPANY
Today we'll be reviewing Mach-1 from Sinister
The Beetle/Mach-1 has had such an epically mediocre career that we must simple make 6 epically mediocre Heroclix of him.
Rookie: 58 points, Avengers Team
<![if !vml]>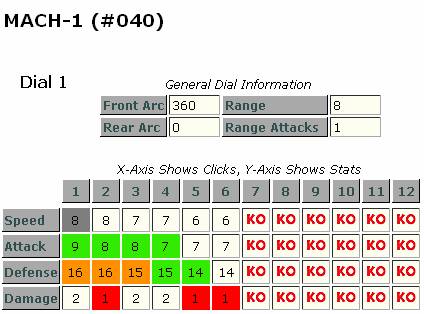 <![endif]>
Experienced: 77 points, Avengers Team
<![if !vml]>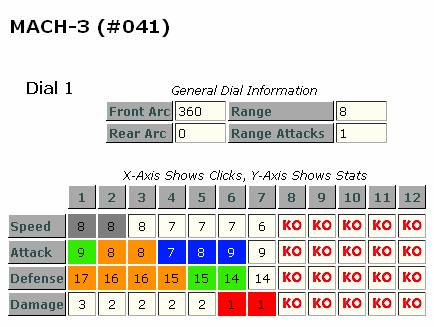 <![endif]>
Veteran: 100 points, Avengers Team
<![if !vml]>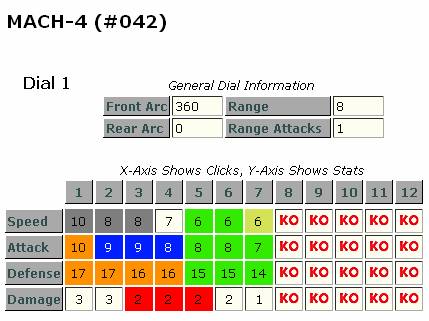 <![endif]>
Who is the Best: Again "Best" is an abstract term. The Rookie is similar to the Veteran Beetle, but cheaper with a much better team ability. The Experienced does just not have the mediocre power of the Veteran. Winner: Veteran
MOVEMENT: Running Shot at the beginning and Charge at the end. His 8 range is a lot better then 6 range.
ATTACK: Finnally a 10 attack! Sure it's only for one click, but then he has 9 attack for a bit. The Charge matches up with the Super Strength and the Energy Explosion and Incap matches well with the Running Shot.
DEFENSE: 17 with Toughness...still not happy about it. The Energy/Shield Deflection will keeps his defense up at the end, but Charge and Energy/Shield is a bad combo.
DAMAGE: STILL only 3 damage. 100 points and three damage is just terrible. He gains the Ranged Combat Expert in the middle of the dial and that does keep up his usefulness.
SCULPT: He really is flying for those stars.
OVERALL:

Avengers/Thunderbolts is always great

Low damage

Decent almost becoming standard defense

Does not have a single GREAT power

Lot's of useful move and attack

Energy Explosion with only one target is nearly pointless

His middle damage stats are pretty nice
As far as Sinister goes, Mach-1 is fantastic. As far as Heroclix goes Mach-1 is mediocre. He is not that dangerous to play against. Even if you feat card the heck out of him, there is just no reason to play him instead of say…rookie Shocker or Experienced Blackfire. He's clearly the best of out of the 6 Beetles, but just like the comic books if you ignore him you'll never even know Beetle was there.
HE RECEIVES 2.5 OUT OF A POSSIBLE 5 THUMBS UP!
The Sets getting much better, but still STILTMAN BETTER BE A GOD!
Good, Bad, I'm the Guy with the Clix
Cramcompany
Questions, comments, sexually confused? Email me at cramcompany@hotmail.com.
Please no hate mail