REVIEWED BY CRAMCOMPANY
Today we'll be reviewing Beetle from Sinister
The Beetle has had such an epically mediocre career that we must simple make 6 epically mediocre Heroclix of him.
Rookie: 35 points, Sinister Syndicate Team
<![if !vml]>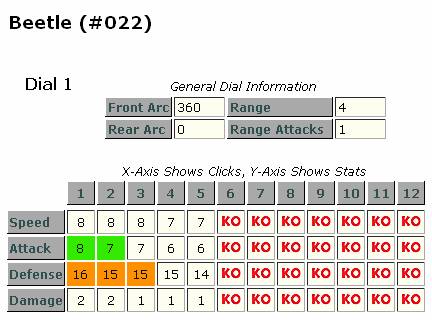 <![endif]>
Experienced: 64 points, Masters of Evil Team
<![if !vml]>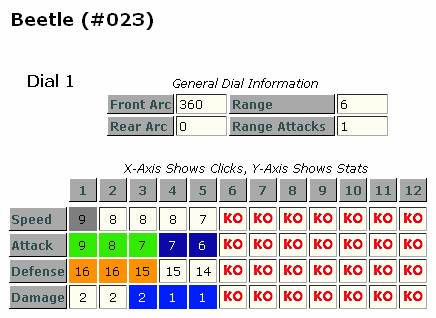 <![endif]>
Veteran: 78 points, Sinister Syndicate Team
<![if !vml]>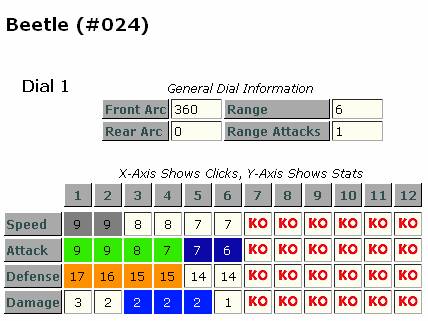 <![endif]>
Who is the Best: The best is a comparative term. For 35 points you can get flyer that has 5 clicks. For 64 points we have a flyer that has Probability Control after he can't hit anybody. For 78 points we'll have flyer that must share attack with somebody and will get probability control and Psychic Blast well after his stats have dropped to Con Artist Style lows. None of them are playable for anything more then decent team abilities, but I'll go with the Veteran, because he's sadly the most powerful.
MOVEMENT: He has Running Shot at the beginning with a fun 9 movement, thus he moves and shoots for 5. He only has a 6 range so he can shoot 11 squares away.
ATTACK: 9 with Super Strength really does not work well with Running Shot. Psychic Blast works GREAT with Running Shot, but he has that power at the end.
DEFENSE: 17 with Toughness for nearly 80 points. Wow, where do I sign up!?! L
DAMAGE: Nearly 80 points and only 1 click of 3 damage. Then he slumps to a POG like 2 damage. He has Probability Control which is his best feature, but he has it in the middle of his dial. This way he can not defend himself with the Prob control, because his defense is too low NOT to hit. On attack he'll need the Probability to be able to actually hit anybody.
SCULPT: Just as lame as Beetle ever looked, but now in a cool action pose. Seriously though, the Sculpts are great!
OVERALL:

Horrible damage

Nice standard 17 defense

9 attack is still low for 80 points

He does has some plus sides…. He flies and he can break a wall, but only on his first click.

Running Shot to start

Bad ability combos

Really bad ability placement
He really does not have anything good about him. He can move and attack, but he does not hit for enough. He has Super Strength, but does not Charge somebody with an object. He has poorly placed expensive powers that drive up his cost AND just for the final kick in the jaw he has a short dial for the points.
HE RECEIVES 0.5 OUT OF A POSSIBLE 5 THUMBS UP!
So far the worst set ever. STILTMAN BETTER BE A GOD!
Good, Bad, I'm the Guy with the Clix
Cramcompany
Questions, comments, sexually confused? Email me at cramcompany@hotmail.com.
Please no hate mail