REVIEWED BY CRAMCOMPANY
Today we'll be reviewing Deathlok from Sinister
I love Deathok. He was one of my favorite 90's heroes. He was like Robocop, but more emotionally torn. Living between both human and robot…like Al Gore. Ultimates Deathlok so should be Al Gore.
Rookie: 41 points, No Team
<![if !vml]>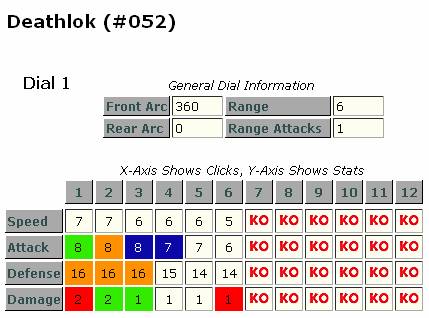 <![endif]>
Experienced: 60 points, Spider-Man Team
<![if !vml]>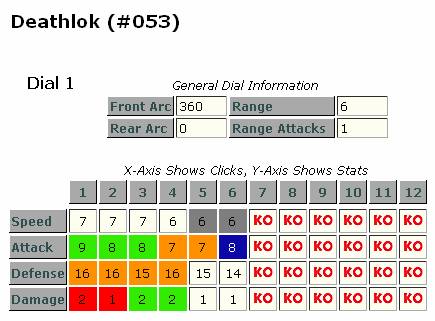 <![endif]>
Veteran: 72 points, No Team
<![if !vml]>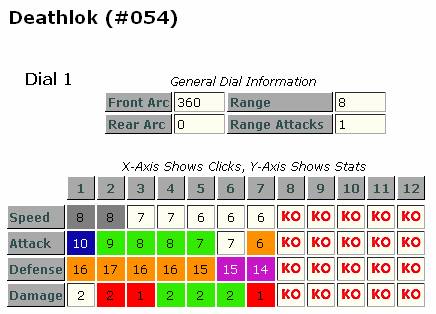 <![endif]>
Who is the Best: Dear Googly Moogly…they are all so awful that I'm not sure which one is actually any good. The Veteran can move and shoot with Psychic Blast, but only a 2 damage… I think that the Experienced is better because of the wild card abuse.
MOVEMENT: He has Running Shot at the end. That seriously makes me feel sick. Why oh why would you want it at the end? So he can run into battle after getting shot a lot?
ATTACK: 9 with Super Strength. That's mediocre at best. Psychic Blast at the end is okay… wish it was at the beginning.
DEFENSE: A sad bit…16 with toughness.
DAMAGE: Sadly his best feature. 2 with Ranged Combat Expert, so at least he can hit for 4 damage. Then his damage gets lower and he gains Enhancement, which is only useful when you have time to set that up.
SCULPT: Actually THIS is his best feature. His metal better be shinny. Very shiny! Or I'm writing a letter.
OVERALL:

Low Defense

Low Offense

Low Damage

Low Movement

Low range attack

No Move and Shoot

No useful power that go well together

Wildcard is a great team ability…so he has that.
If you really abuse his team ability, with Stealth, Fantastic Four, Mystics, Suicide Squad and Ultimates you have one really sucky Wildcard figure. This is the worst wildcard figure ever made and one of the worst figures ever. There is no feat card that can save Deathlok. There is only one good strategy just don't play him.
Wait here is a bright spot, I bet his gun will be good to cut off and put on a better figure.
SHE RECEIVES 0 OUT OF A POSSIBLE 5 THUMBS UP! I wish there was a number less then zero.
So far the worst set ever. STILTMAN BETTER BE A GOD!
Good, Bad, I'm the Guy with the Clix
Cramcompany
Questions, comments, sexually confused? Email me at cramcompany@hotmail.com.
Please no hate mail