REVIEWED BY CRAMCOMPANY
Today we'll be reviewing Validus from The Giants Special Edition
FIRST A WORD ABOUT GIANTS: Giant figures can see and be seen through characters. They occupy an extra row of squares. These figures can not be telekinesised or carried, AND they can also not carry other figures. Being a Giant figure makes you a Giant target and a Giant liability. I think you should minus 20 points if you're a giant.
To learn more about the special conditions of giant figures visit: http://www.wizkidsgames.com/heroclix/documents/DC_Icons_Rulebook.pdf
It is on page 16 of this rule book link.
"In this corner wearing the black trunks, Vaaaaaaaaaaaalidus! In the opposite corner, wearing the blue trunks, Caaaaappppttain Maaaaaaaakooooo! Ladies and Gentleman, Boys and Girls get ready for The Battle of the Dumb Looking Shark People!!!"
Experienced: 152 points, Calculators Team
<![if !vml]>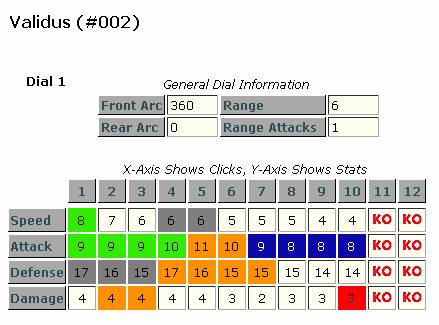 <![endif]>
MOVEMENT: Charge is nice to start on, but I would have preferred Running Shot and Charge in the middle. Since Charge is not as long as his range he will rarely use the charge, unless he can really make it to the figures. Running shot couldn't hurt in the middle, unless you charged somebody and are still stuck next to them.
ATTACK: Super Strength is almost to standard to mention, Energy Explosion is new, but fairly useless with his single target. Psychic Blast at the end is nice, but unless you played him wrong, you should have burned through your enemy's damage reducers by Validus' 7th click.
DEFENSE: 17 with damage reducers and a mid-dial spike is very nice.
DAMAGE: Very impressive 4 for almost the entire dial. Battle Fury means that you can not really push to make a second ranged attack for fear of not being able to hit somebody without pushing again for 3 turns.
SCULPT: yep…that is certainly a giant shark boy.
OVERALL:

Calculators screams abuse me!!!

So does the Legion of Super Heroes team ability that Colossal Boy has for only 115 points.

Low opening attack

Only three slots of Invulnerability

Half the points of your 300 point team

Batman, Mystics, Fantastic Four would all serve Validus well

Disbanded would serve your opponent well.

Just amazing damage!

Spikes and dips in all the wrong places.
He is so close, but his dial would have to be rearranged. Top heavy characters with all their good abilities up front are simply better. Validus is a good idea, but just very overpriced for a Giant. If he was a transporter he'd get 5 stars J
If you like Validus use Colossal Boy and Captain Mako. That way you'll be able to play with both a wildcard Giant and a weird Shark Boy.
Shark boy RECEIVES 2.5 OUT OF A POSSIBLE 5 THUMBS UP!
Good, Bad, I'm the Guy with the Clix
Cramcompany
Questions, comments, sexually confused? Email me at cramcompany@hotmail.com.
Please no hate mail