REVIEWED BY CRAMCOMPANY
Today we'll be reviewing Wizard from Sinister
In the Old Avengers Video Game in the Arcades, I remember seeing this guy and saying… "Wow, who is the lame guy in the purple?" Now I know, but that does not make him any less lame.
Rookie: 51 points, No Team
<![if !vml]>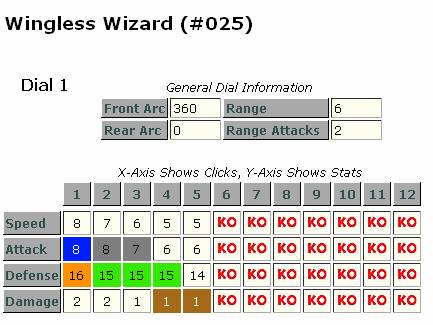 <![endif]>
Experienced: 74 points, No Team
<![if !vml]>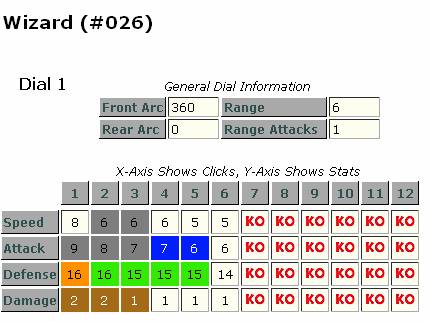 <![endif]>
Veteran: 94 points, No Team
<![if !vml]>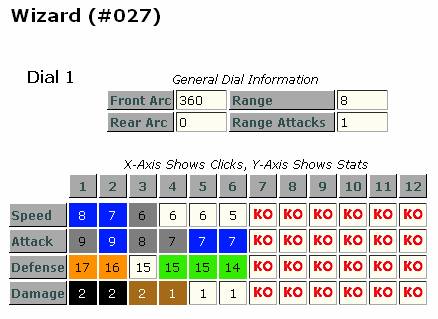 <![endif]>
Who is the Best: Opening click of Outwit is definitely the winner. Winner: Veteran
MOVEMENT: Mind Control is just not that good. I would rather have the Running Shot in the opening click.
ATTACK: Why do all TK'ers have low attack values? You can't push him, because he loses TK, which is very frustrating.
DEFENSE: 17 with Toughness is decent, just not great.
DAMAGE: 2 with Outwit makes him a lot better support piece. Perplex mid-dial isn't too bad either.
SCULPT: Wow, he's so stupid looking, it's fantastic. Do not blame the sculptors, they captured his stupidness perfectly.
Feat Cards: Incontact will help out his attack, but after that I would not spend anymore points.
OVERALL:

He does have TK and Outwit

Low Attack

Average defense for a TK er

Not very deep dial

Low damage

Funny Looking
Wizard is just plain pointless. He does what a lot of other characters do, but just does not do it as well. LE Sinestro, Songbird and Red Tornado do all of this a lot better. He has Outwit, but is so many more points, you might as well put Oracle on your Force and give a better figure Outwit. All around Wizard is just silly.
HE RECEIVES 1.5 OUT OF A POSSIBLE 5 THUMBS UP!
Good, Bad, I'm the Guy with the Clix
Cramcompany
Questions, comments, sexually confused? Email me at cramcompany@hotmail.com.
Please no hate mail