REVIEWED BY CRAMCOMPANY
Today we'll be reviewing Sentry from Armor Wars
Ah, Marvel they try so darn hard to make good big point figures, but they never pull it off. Gladiator, Nimrod, Silver Surfer, Count Nafaria…so many bombs. Let's see if Sentry can defeat the new Superman…or if he's the next $40 figure to be worth $5 in about 3 months.
Sentry is supposedly the first Superhero ever in the Marvel universe. However, when ever he used his power a villain named the Void came into existence. The Void is like his evil shadow of Sentry. Some how he erased the worlds memory and decided to never be a super hero again. Until one day when he got bored and decided to become a Superhero again. He now fights with the Avengers for truth, justice and for Grizzly Adams beards to come back into fashion!
BUT WILL THE VOID RETURN?????
It would be pretty boring if he didn't.
Unique: 211 points, Avengers Team, 0 range with a single target.
<![if !vml]>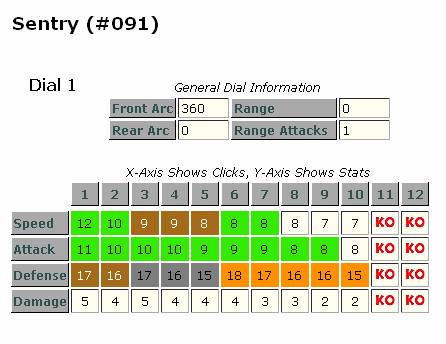 <![endif]>
MOVEMENT: YES! He starts on charge! Then gets HSS??? This way he has to be hit a few times before he's any good!!!
ATTACK: Super strength is not too bad. His attack is pretty nice.
DEFENSE: Should be higher. But the spikes of defense are great!
DAMAGE: Nice damage, but for the price he should have some powers. Close Combat Expert might be sweet.
SCULPT: He looks like one angry old man. I'd make sure to turn down my music and get off his lawn if I saw him coming.
OVERALL:
ˇ Only 10 clicks? What do you have to do to get 11 clicks?
ˇ No range is a huge downfall
ˇ He's kind of like KC Superman, if KC had charge and not running shot
ˇ Oh and if KC Superman sucked.
ˇ I really like that he has Avengers Team.
ˇ His attack should be higher to start.
ˇ Lots of nice defensive spikes.
ˇ His attack stays very consistent, which is nice.
ˇ His damage is all over the place.
ˇ His second click is pathetic, so you don't want to push him.
ˇ The HSS mid dial makes him hard for your opponents to want to hit him.
Alright, it does not take an expert too tell you he's over priced by about 35 points. He does have one thing going for him and that is his Avengers team ability. This give you many different options.
Changing it to Green Lantern and use POGS to protect him from side shots is a good stradgy.
Mystics I think is a big waste, because you do not want him to get too hurt.
Batman team is great, because you don't want him to be outwitted
Even a Defenders team may have potential.
But I think an underrated team is Suicide Squad and some Mary Jane Pogs that he carries. Instant healing will make his guy pretty deadly.
But here is the best idea for him. Sell him while you can still get some money for him!
HE RECEIVES 2 OUT OF A POSSIBLE 5 THUMBS UP!
Good, Bad, I'm the Guy with the Clix
Cramcompany
Questions, comments, sexually confused? email me at cramcompany@hotmail.com.
Please no hate mail