REVIEWED BY CRAMCOMPANY
Today we'll be reviewing Spymaster from Armor Wars
Spymaster is one of the biggest contradictions ever. He's a spy that advertises. He's the master of spying and wears a bright blue suit. Where in god's green earth does he spy? Perhaps he was a spy inside the Atari characters lair?
Rookie: 22 points, No Team
<![if !vml]>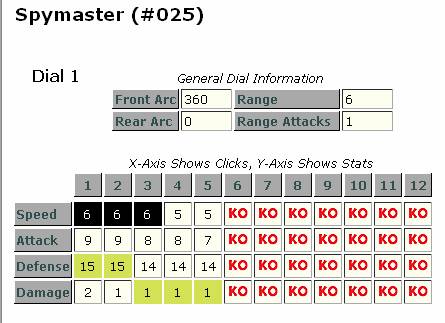 <![endif]>
Experienced: 27 points, No Team
<![if !vml]>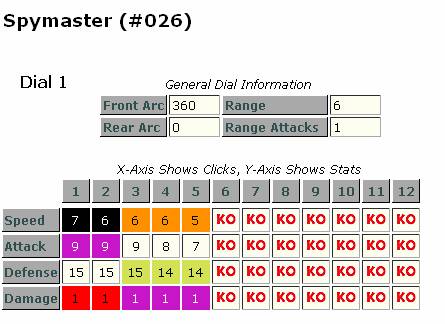 <![endif]>
Veteran: 29 points, No Team
<![if !vml]>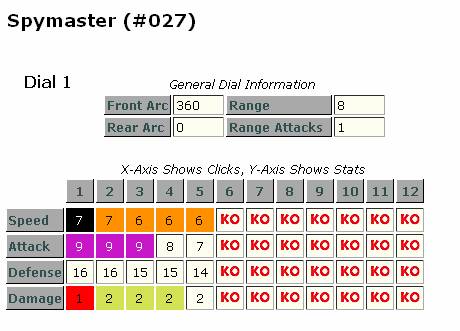 <![endif]>
Which one is better?: They're all very good. Very very good. The rookie is the worst, because the natural 2 damage at the beginning is not at good as the ranged combat expert at the front of the other two dials. I love the experienced, because of the 2 clicks of stealth, but the veteran is the best, because of the longer range and higher defense.
THE WINNER: VETERAN
MOVEMENT: Stealth and then leap/climb. Say hello to the mirror of Batman.
ATTACK: Smoke cloud. I've never used it, but it may be useful someday. His attack is pretty high for the points.
DEFENSE: 16…well…it's okay.
DAMAGE: Here is his big bang for the points. Ranged Combat will hit for three, then he backs it up with exploit weakness if you get close. He'll always be dangerous.
SCULPT: He looks like a bad arss version of a video game character from 80's.
OVERALL:
ˇ Very pushable.
ˇ So cheap and can still do damage to even the most expensive figure
ˇ Does not have a bad click
ˇ Only has 5 clicks.
ˇ Never put a card on him or you'll ruin his value.
Spymaster is a gem. Truly a complete character and a brilliant secondary attacker. But for the price you can use him as a forth or fifth attacker. Making your opponent make a hard decision is the name of this game. You'll have so many options by using this guy, push the heck out of him to kill as much as you can. He belongs next to Havok and Blackfire as the cheapest and most efficient attackers in the game.
HE RECEIVES 5 OUT OF A POSSIBLE 5 THUMBS UP!
Good, Bad, I'm the Guy with the Clix
Cramcompany
Questions, comments, sexually confused? email me at cramcompany@hotmail.com.
Please no hate mail
PS: YES! A 1 POINT POG! I will except trades and or buy any of the new one point pogs!!!! Send inquires to my email!