REVIEWED BY CRAMCOMPANY
Today we'll be reviewing Paladin from Armor Wars
Paladin is important mainly because he's the 30th character to have dated the Wasp. And the 13th character in Armor Wars to look like he's from an Atari game.
Rookie: 30 points, No Team
<![if !vml]>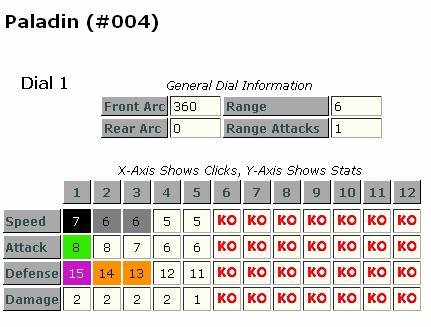 <![endif]>
Experienced: 48 points, Spider Man Team
<![if !vml]>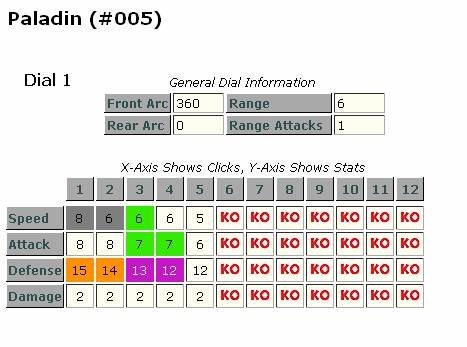 <![endif]>
Veteran: 52 points, No Team
<![if !vml]>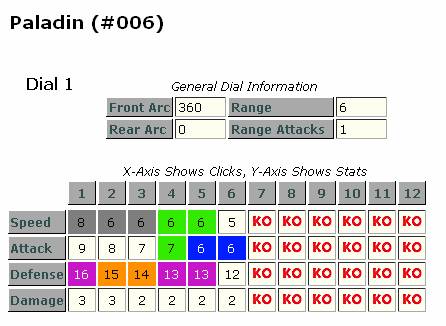 <![endif]>
Which one is better?: The rookie is decent, will power and stealth is a nice combo. He's small and annoying, but definitely not the best of the three. The stats on the Veteran is better, high damage and attack, but no team ability. When you think small characters you want them to be annoying and hard to take out, or not even worth the effort. The experienced is basically a mobile wildcard. Now if you're building the right team, I think that the experienced is your money man. Without the right team the Veteran wins. But overall, I'd pick the experienced.
THE WINNER: EXPERIANCED
MOVEMENT: The man is captain move and shoot. Running Shot and Charge. He's absurdly pushable with a very weak glass jaw.
ATTACK: Super Strength? I guess that is good.
DEFENSE: Toughness makes his dial a bit longer. Willpower makes him easier to run to a medic or go for that final blow.
DAMAGE: 2. 2 is what stops him from being really playable. A 3 at the top of the dial would have done so much better. Armor Piercing or some perplexors are a must with him.
SCULPT: Another Atari looking Character.
OVERALL:
Very pushable and annoying.
Way too low of an attack
Way too low of a damage
Potentially abusable. You'll need Batman Team, Ultimates, Batman Enemy may really come in handy.
In Contact with Oracle or Armor Piercing will help, but may make him too expensive.
Toughness is great on smaller costed figures. He'll have to be hit twice to be killed..usually.
At first I was very excited for Paladin. I love cheap characters and I love wildcards, but his wildcard version is just too weak. Even his veteran is too weak. If he can copy Batman Team, he'll be a stealth running shot character and that is very powerful in this game. Ultimates would let him ping anybody and move out of hindering terrain without lowering the running shot potential. He's a good addition to your wildcard teams, but there are a lot of better characters to pick from. Overall my excitement moved to a lackluster sign of empathy.
HE RECEIVES 2 OUT OF A POSSIBLE 5 THUMBS UP!
Good, Bad, I'm the Guy with the Clix
Cramcompany
Questions, comments, sexually confused? email me at cramcompany@hotmail.com.
Please no hate mail