REVIEWED BY CRAMCOMPANY
Quicksilver, the son of Magneto. He's human flip flopper of the marvel universe. He's good, he's bad, he's bad, he's good. Well, we've had his bad Heroclix, now let's see if we'll have his good.
Here is all three of them, let's see which is better.
Rookie: 52 points, Brotherhood of Evil Mutants
<![if !vml]>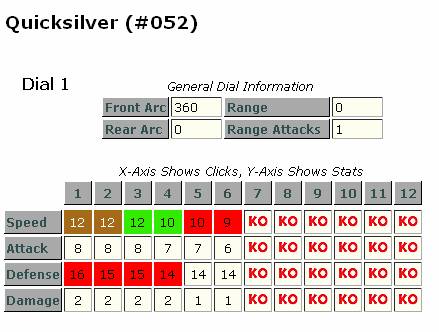 <![endif]>
Experienced: 62 points, Avengers
<![if !vml]>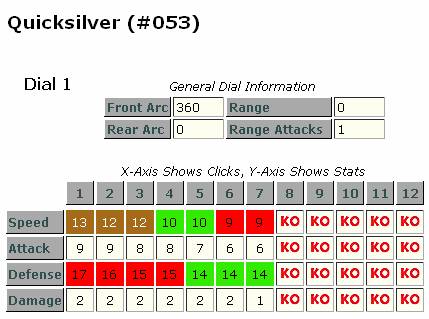 <![endif]>
Veteran: 105 points, X-Men
<![if !vml]>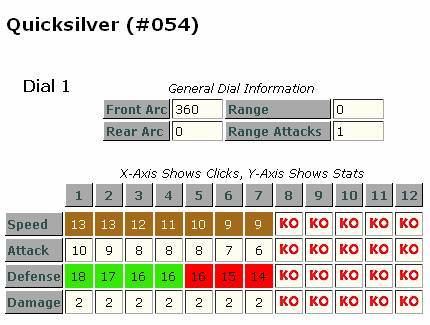 <![endif]>
Which one is better?: Rookie Northstar was nothing great and to no surprise rookie Quicksilver is even less then nothing. Tough call here, the Veteran has the 20 defense from ranged attacks, but the experienced has the Avengers team ability. But so does Northstar, but with Quicksilver you get a higher defense and super senses. Yet Northstar has never made the impact that KC Flash has on this environment. Quicksilver has the high defense and movement of Flash, but is he as good? Either way, he's better then the rest.
WINNER: VETERAN
MOVEMENT: 7 long clicks of HSS.
ATTACK: 10 attack is pretty good on these HSS figures. A high attack means you do not have use perplex to up anything but his damage.
DEFENSE: 18 with energy shield deflection. Giving him a fragile, but very high 20 defense. He is consistently hard to hit.
DAMAGE: 2 damage. Why does it always have to be 2 damage.
SCULPT: I really like this sculpt. It's very crisp and bigger then the other Quicksilver
OVERALL:
Do not forget that energy/shield can be outwitted
He get's more expensive very quickly when you add Armor Piercing and In contact with Oracle
He's much easier to heal then KC Flash
Hindering terrain still stops his movement
Flash from Icons feels a lot better, but that extra point of defense is amazing.
He's not the best character to push, losing that extra point of attack and defense is very hard.
HSS is not as impressive now that the transporters ability exists.
He's so close to many different characters, Flash, Professor Zoom, Nightcrawler, Northstar and most of them have had little impact on the game. I doubt Quicksilver will change the game, but I do think he is playable. I think in that in certain games Quicksilver will dominate and in other's he'll get smoked. He's horrible against other HSS characters and he's bad against Lockjaw/poison teams. He's great against anything else. So is it worth the risk to play him? I think so especially on 400 point games or more.
HE RECEIVES 3.5 OUT OF A POSSIBLE 5 THUMBS UP!
Good, Bad, I'm the Guy with the Clix
Cramcompany
Questions, comments, sexually confused? email me at cramcompany@hotmail.com.
Please no hate mail