Super Trainer Showdown 11-18-00
(Page 2)
By Pojo
One of the cool parts for many kids at the STS was the opportunity to get your picture takes with a Giant Dark Raichu card. WOTC did this for free. You could either get a free Polaroid, or a Digital image on Floppy Disk. Many parents gave this a nice thumbs up.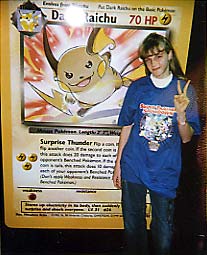 Ashley Yezuita & Dark Raichu
---------------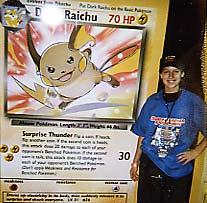 Chris Gellentien poses with Dark Raichu
----------------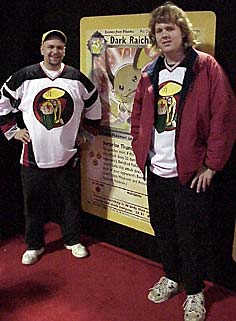 Hey you are never too old to get your photo taken with Dark Raichu!
Right Spike?!!! Spike, the deck Mechanic, is on the right.
-------------------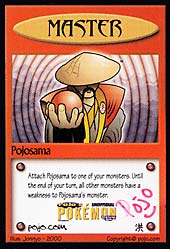 We passed out the Pojosama Trading Cards to fans we met at the event.
---------------------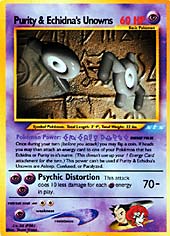 I played a couple of matches next to Purity from Pokemon ZEO (http://zeo.sugarshock.net/~zeonet/sts/)
and she gave me one of these cool mock Pokemon cards that she had made.
They have some fantastic coverage of the STS on their site as well. You should check it out.
They were able to cover a lot of stuff I missed since I was playing.
--------------