www.pojo.com
I know a lot of people collect the Pokemon Beanie Babies made by Hasbro. When we visited Hasbro at the New York Toy Fair in February 2000, I found a display of all the Hasbro Beanie Babies. I snapped off a quick photo for all you Pokemon Beanie Baby Collectors.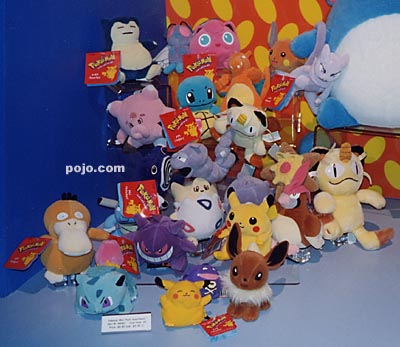 How many new ones can you spot?
When they finally start retiring older Beanies, you can expect the collecting market of these to really take off.