Pokemon Movie Fun
01.03.01 Hi There,
I'm a recent college graduate with a major in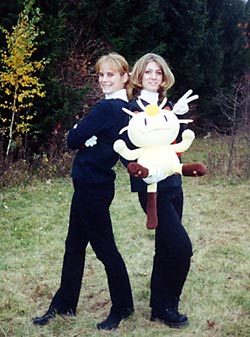 Film and Video. My pals and I are huge Pokemon fans and enjoy your website very much. Two of my friends are still in school and were brainstorming for a video idea to shoot as their final project for their media class. What we came up with was out of this world!! We filmed a "live action" Pokemon video with our own Pokemon characters. We had a blast doing it as well. I wish there was a way we could send you a copy of the tape so the PoJo staff could view it. We have Pokemon trainers, Team Rocket (pictured right) "thugs" clips of battling Pokemon from Pokemon Stadium, pretty cool special effects and actual music from the Pokemon TV series as our BG Music too.
Our friends received an "A" on their project and the class and professor enjoyed our "Play on Pokmeon" even though not many of them knew anything on Pokemon. :)
Attached are some of the pictures we took during our shoot. We all hope you enjoy looking at them as much as we did taping our movie.
Good Luck in 2001 ;)
Jackie, Chad, Jill and Merry
PS: One of the pictures included is of Jill and Merry's mini Pokemon collection with their Halloween Pokemon Pumpkins too.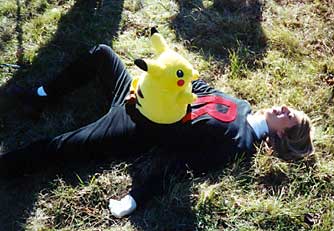 King of the Rock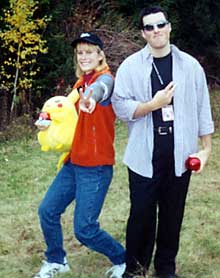 The Good Guys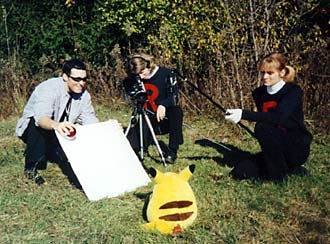 A Star is Born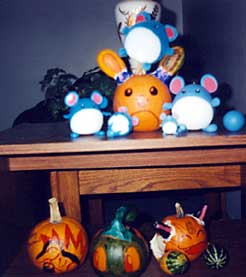 Halloween Pumpkins