Main
Main Page
Pojo's DBZ Budokai Tourney
Message Board
DBZ Polls
DBZ Quizzes
Interviews
Links
Chat Room
Site FAQ
Who'd Play Who?
Contact Us

Trading Card Game
Scores CCG Section
Card of the Day
Tourney Reports
Tips & Strategies
Top 10 Lists
Apprentice League & Patch
IQ's Crew
DBZ Checklists
Spoilers

Episode Summaries
U.S. Dubbed DBZ
U.S. Dubbed DB
U.S. Dubbed DBGT
Jap. Fansub DB
Jap. Fansub DBZ
Jap. Fansub DBGT
Movies

By Fans
Editorials
Episode Summaries
Manga Reviews
Song Parodies
Fan Fiction
Time Travel
Theory
Voice Overs
What If...?

Information
Adventure History
Akira Toriyama
Attack List
Before Dragon Ball
Biographies
Character Appearances
Character Deaths
Daizenshyu Guide
DB Summary
DBZ Summary
DBGT Summary
Dialogue Scripts
Dragon Balls
Dragon Ball GT Info
Dragon Ball Mix-Ups
Dragon Ball Time Line
Dragon Ball Wishes
Dragon Ball World Guide
Every Single Fight
Final Battle!
Jap. Game Reviews
Growing Up
Guides
Important Numbers
Item Guide
Japanese Lessons
King Kamehameha
Lyrics
Merchandise Guide
Movie Reviews
Name Puns
Name Translations
Newbie Guide
Power Levels
Relation Charts
Red Ribbon Army Ranks
Room of Spirit and Time
Saiya-jin Forms
Special Attacks
Tenkaichi Budoukai Info
Training Locations
Voice Actors

Multimedia
Daizenshyu Scans
Image Gallery
Scans

Video Games
Game Reviews
DBZ Sagas Walkthrough

Submissions
Episode Summaries
Buy & Sell DBZ Here!
Magic
Yu-Gi-Oh!
DBZ
Pokemon
Yu Yu Hakusho
NeoPets
HeroClix
Harry Potter
Anime
Vs. System
Megaman

Pojo's Bandai DBZ Card of the Day
Wanna talk about DBZ? Check our DBZ Message Boards. Over 65,000+ posts on Dragon Ball! Also a great place to trade cards!
Three Days Per Week, our staffers will rate and give their opinion on one card from the Bandai DBZ CCG. As of 12.05.08 we've reviewed 31 cards for you.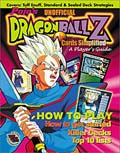 Do you play the
Trading Card Game?
Or Want to learn how?
Then grab our
DBZ TCG Book! It's all
about the DBZ
Collectible Card Game.
Pick it up
from Amazon.com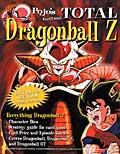 Get our First
Pojo DBZ book at Amazon.com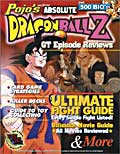 Then get our 2nd DBZ Book too, and be the most knowledgeable DBZ person in the hood! ;-)

Copyrightę 1998-2008 pojo.com
This site is not sponsored, endorsed, or otherwise affiliated with any of the companies or products featured on this site. This is not an Official Site.