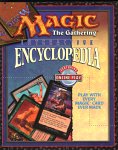 Get the MTG
Interactive Encyclopedia
from Amazon.com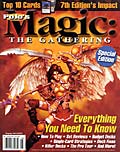 Pick up Pojo's New MTG Mag at newsstands now!


Pojo's Magic Price Guide
Ice Age
Ice Age was released in June 1995. The was the first true stand-alone expansion (383 cards). This set was compatible with the basic game, but also contained enough basic land and basic spells to be playable without additional cards.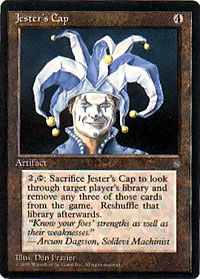 | | | |
| --- | --- | --- |
| Set (373) | | $175.00 |
| Starter Box | | $100.00 |
| Booster Box | | $95.00 |
| Starter Deck | | $10.00 |
| Booster Pack | | $3.00 |
| Unlisted Commons: $.10-$.30 | | |
| | | |
| Card | | Price |
| (Rares) | | |
| | | |
| Adarkar Wastes | | $5.50 |
| Aegis of the Meek | | $3.00 |
| Altar of Bone | | $3.00 |
| Balduvian Hydra | | $4.00 |
| Blinking Spirit | | $7.00 |
| Blizzard | | $3.00 |
| Brand of Ill Omen | | $3.50 |
| Brushland | | $5.00 |
| Call to Arms | | $4.00 |
| Caribou Range | | $4.00 |
| Celestial Sword | | $3.50 |
| Chaos Lord | | $4.00 |
| Chaos Moon | | $3.50 |
| Chromatic Armor | | $3.50 |
| Crown of the Ages | | $4.00 |
| Curse of Marit Lage | | $3.50 |
| Deflection | | $9.00 |
| Despotic Scepter | | $4.00 |
| Dread Wight | | $3.50 |
| Dwarven Armory | | $3.50 |
| Earthlink | | $3.00 |
| Elder Druid | | $4.00 |
| Elemental Augury | | $3.50 |
| Elkin Bottle | | $3.50 |
| Enduring Renewal | | $6.50 |
| Energy Storm | | $4.50 |
| Fiery Justice | | $3.50 |
| Flooded Woodlands | | $3.50 |
| Flow of Maggots | | $3.50 |
| Forbidden Lore | | $3.50 |
| Formation | | $3.00 |
| Freyaliseís Winds | | $3.00 |
| Fyndhorn Pollen | | $3.00 |
| Game of Chaos | | $3.50 |
| General Jarkeld | | $3.50 |
| Ghostly Flame | | $3.50 |
| Glacial Crevasses | | $3.00 |
| Glaciers | | $3.00 |
| Goblin Lyre | | $3.00 |
| Gravebind | | $3.00 |
| Halls of Mist | | $3.00 |
| Hecatomb | | $5.00 |
| Hot Springs | | $3.00 |
| Ice Cauldron | | $3.50 |
| Icy Prison | | $4.00 |
| Illusionary Presence | | $3.50 |
| Illusions of Grandeur | | $4.00 |
| Infernal Darkness | | $3.50 |
| Infernal Denizen | | $3.50 |
| Infinite Hourglass | | $3.50 |
| Jesterís Cap | | $20.00 |
| Jesterís Mask | | $12.00 |
| Jokulhaups | | $6.00 |
| Karplusan Forest | | $5.50 |
| Karplusan Yeti | | $4.00 |
| Kjeldoran Knight | | $3.00 |
| Kjeldoran Phalanx | | $3.00 |
| Kjeldoran Royal Guard | | $4.00 |
| Land Cap | | $3.50 |
| Lava Tubes | | $4.00 |
| Lhurgoyf | | $7.00 |
| Lightning Blow | | $3.00 |
| Lost Order of Jarkeld | | $3.50 |
| Magus of the Unseen | | $3.50 |
| Marton Stromgald | | $5.50 |
| Mercenaries | | $3.00 |
| Merieke Ri Berit | | $3.50 |
| Mesmeric Trance | | $3.00 |
| Mind Whip | | $3.50 |
| Minion of Leshrac | | $5.00 |
| Minion of Tevesh Szat | | $4.50 |
| Monsoon | | $3.50 |
| Mountain Titan | | $3.00 |
| Mudslide | | $3.00 |
| Musician | | $3.50 |
| Mystic Might | | $3.50 |
| Naked Singularity | | $4.00 |
| Necropotence | | $7.50 |
| Oath of Lim-DŻl | | $4.00 |
| Orcish Librarian | | $3.00 |
| Orcish Squatters | | $4.00 |
| Order of the Sacred Torch | | $4.00 |
| Pale Bears | | $3.50 |
| Pentagram of the Ages | | $4.00 |
| Polar Kraken | | $7.00 |
| Pox | | $5.00 |
| Pygmy Allosaurus | | $3.50 |
| Reality Twist | | $3.50 |
| Reclamation | | $3.50 |
| Ritual of Subdual | | $4.00 |
| River Delta | | $4.00 |
| Runed Arch | | $3.50 |
| Seraph | | $7.00 |
| Shyft | | $3.50 |
| Sibilant Spirit | | $5.00 |
| Skeleton Ship | | $4.00 |
| Snow Fortress | | $3.50 |
| Snowblind | | $3.00 |
| Soldevi Golem | | $3.00 |
| Spoils of Evil | | $4.00 |
| Spoils of War | | $4.00 |
| Staff of the Ages | | $4.00 |
| Stampede | | $4.50 |
| Storm Spirit | | $4.00 |
| Stormbind | | $5.50 |
| Stromgald Cabal | | $4.00 |
| Stunted Growth | | $4.00 |
| Sulfurous Springs | | $6.00 |
| Timberline Ridge | | $4.00 |
| Time Bomb | | $4.00 |
| Total War | | $3.00 |
| Trailblazer | | $3.00 |
| Underground River | | $5.00 |
| Veldt | | $3.50 |
| Vexing Arcanix | | $5.00 |
| Vibrating Sphere | | $3.50 |
| Wiitigo | | $3.50 |
| Winterís Chill | | $3.50 |
| Wrath of Marit Lage | | $3.50 |
| Zurís Weirding | | $5.00 |
| | | |
| (Uncommons) | | |
| Abyssal Specter | | $1.50 |
| Adarkar Sentinel | | $1.00 |
| Aggression | | $1.00 |
| Anarchy | | $1.00 |
| Arcumís Sleigh | | $1.00 |
| Arcumís Weathervane | | $1.00 |
| Arcumís Whistle | | $1.00 |
| Ashen Ghoul | | $1.00 |
| Avalanche | | $1.00 |
| Balduvian Conjurer | | $1.00 |
| Baton of Morale | | $1.00 |
| Battle Cry | | $1.00 |
| Binding Grasp | | $1.25 |
| Black Scarab | | $1.00 |
| Blue Scarab | | $1.00 |
| Breath of Dreams | | $1.00 |
| Centaur Archer | | $1.00 |
| Cold Snap | | $1.00 |
| Conquer | | $1.00 |
| Dance of the Dead | | $1.00 |
| Demonic Consultation | | $1.00 |
| Dreams of the Dead | | $1.00 |
| Drift of the Dead | | $1.00 |
| Drought | | $1.00 |
| Essence Vortex | | $1.00 |
| Fanatical Fever | | $1.00 |
| Fire Covenant | | $1.00 |
| Flame Spirit | | $1.00 |
| Force Void | | $1.00 |
| Forgotten Lore | | $1.00 |
| Freyalise Supplicant | | $1.00 |
| Freyaliseís Charm | | $1.00 |
| Fumarole | | $1.00 |
| Fyndhorn Bow | | $1.00 |
| Fyndhorn Elder | | $1.00 |
| Giant Trap Door Spider | | $1.00 |
| Glacial Chasm | | $1.00 |
| Glacial Wall | | $1.00 |
| Goblin Mutant | | $1.00 |
| Goblin Smowman | | $1.00 |
| Green Scarab | | $1.00 |
| Hallowed Ground | | $1.00 |
| Hematite Talisman | | $1.00 |
| Hipparion | | $1.00 |
| Hurricane | | $1.00 |
| Hyalopterous Lemure | | $1.00 |
| Hymm of Rebirth | | $1.00 |
| Ice Floe | | $1.00 |
| Iceberg | | $1.00 |
| Icequake | | $1.00 |
| Icy Manipulator | | $8.00 |
| Illusionary Terrain | | $1.00 |
| Jeweled Amulet | | $1.00 |
| Johtull Wurm | | $1.00 |
| Justice | | $1.50 |
| Karplusian Giant | | $1.00 |
| Kjeldoran Elite Guard | | $1.00 |
| Kjeldoran Frostbeard | | $1.00 |
| Kjeldoran Skycaptain | | $1.00 |
| Knight of Stromgald | | $1.50 |
| Krovikan Elementalist | | $1.00 |
| Krovikan Vampire | | $1.50 |
| Lapiz Lazuli Talisman | | $1.00 |
| Leshracís Rite | | $1.00 |
| Leshracís Sigil | | $1.00 |
| Lim-DŻlís Hex | | $1.00 |
| Lure | | $1.00 |
| Maddening Wind | | $1.00 |
| Malachite Talisman | | $1.00 |
| Melee | | $1.00 |
| Melting | | $1.00 |
| Mind Warp | | $1.00 |
| Mole Worms | | $1.00 |
| Nacre Talisman | | $1.00 |
| Natureís Lore | | $1.00 |
| Onyx Talisman | | $1.00 |
| Orcish Cannoneers | | $1.00 |
| Orcish Healer | | $1.00 |
| Order of the White Shield | | $1.00 |
| Phantasmal Mount | | $1.00 |
| Pit Trap | | $1.00 |
| Pyroclasm | | $1.50 |
| Red Scarab | | $1.00 |
| Sacred Boon | | $1.00 |
| Sea Spirit | | $1.00 |
| Shield of the Ages | | $1.00 |
| Silver Erne | | $1.00 |
| Skull Catapult | | $1.00 |
| Sleight of Mind | | $1.50 |
| Snow Hound | | $1.00 |
| Soldevi Machinist | | $1.00 |
| Soldevi Simulacrum | | $1.00 |
| Soul Barrier | | $1.00 |
| Spectral Shield | | $1.00 |
| Stench of Evil | | $1.00 |
| Stone Spirit | | $1.00 |
| Sunstone | | $1.00 |
| Swords to Plowshares | | $1.50 |
| Thermokarst | | $1.50 |
| Thoughtleech | | $1.00 |
| Thunder Wall | | $1.00 |
| Touch of Vitae | | $1.00 |
| Updraft | | $1.00 |
| Urzaís Bauble | | $1.00 |
| Venemous Breath | | $1.00 |
| Vertigo | | $1.00 |
| Walking Wall | | $1.00 |
| Wall of Lava | | $1.00 |
| Wall of Pine Needles | | $1.00 |
| Wall of Shields | | $1.00 |
| War Chariot | | $1.00 |
| Whalebone Glider | | $1.00 |
| White Scarab | | $1.00 |
| Whiteout | | $1.00 |
| Wind Spirit | | $1.00 |
| Wings of Aesthir | | $1.00 |
| Withering Wisps | | $1.00 |
| Word of Blasting | | $1.00 |
| Yavimaya Gnats | | $1.00 |
| Zuran Orb | | $2.50 |
| | | |
| | | |
| (selected commons) | | |
| | | |
| Snow-Covered Forest | | $0.50 |
---